All aboard 'The Subway'- Subway invites members of the public onto their VIP pop-up yacht restaurant
By Joe Colquhoun on Wednesday, March 9, 2022
Subway, the sandwich chain, are launching their 'Meal Deal Millionaire' prize draw with a VIP pop-up restaurant on yacht in central London.
Ever wanted to experience the life of luxury over your lunch break? Look no further…
Those lucky enough to get tickets will be treated like royalty, greeted by the captain with a glass of bubbly and hot towels on arrival.
A live DJ will also play Ibiza chill out tunes to guests alongside complimentary sunglasses and bottles of bronzing mist.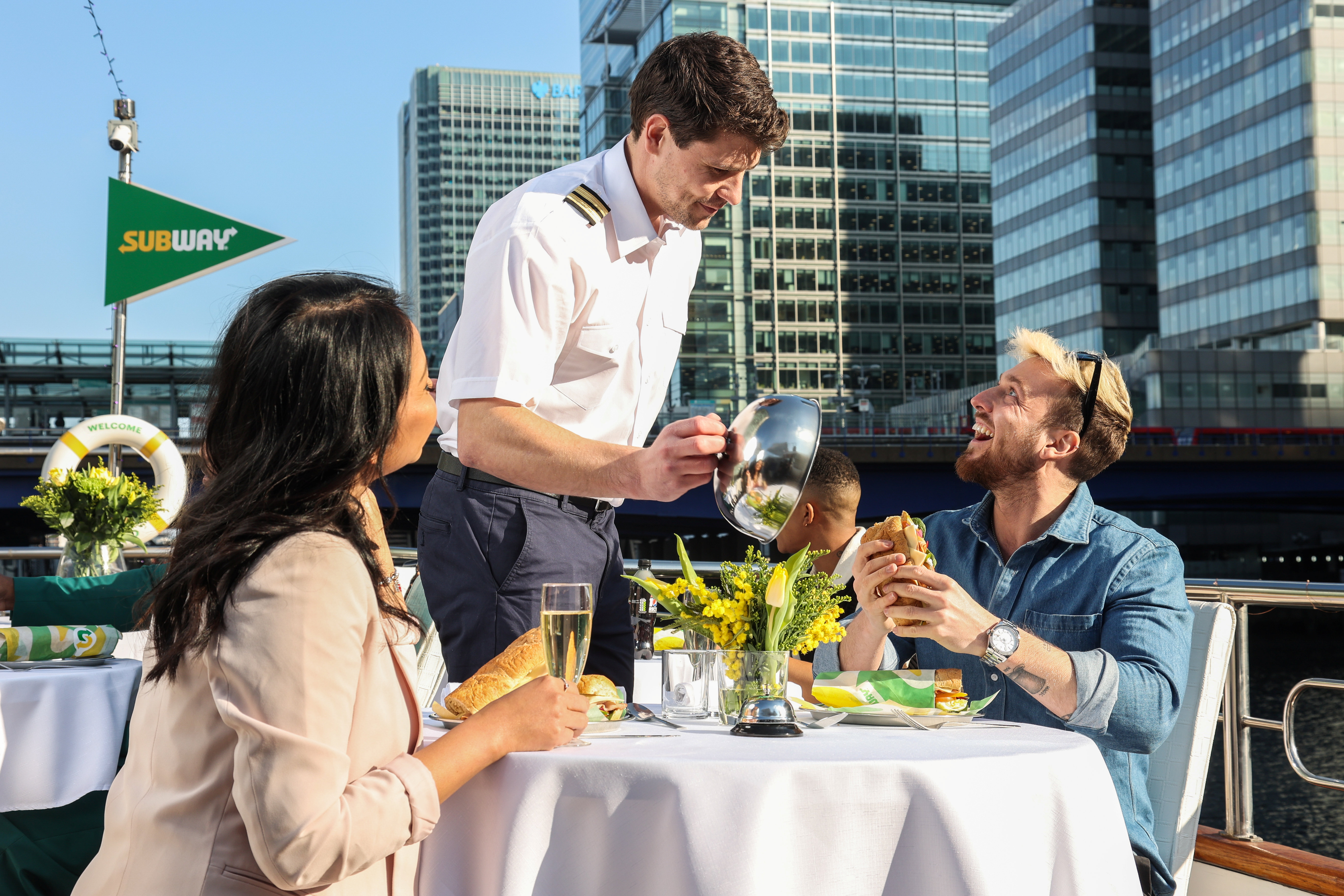 Orders will be taken at tables and presented to guests from under a silver cloche. On top of that, each table will be equipped with a service bell to ring should they require further assistance.
Sam Thompson, star of Made in Chelsea, was the first to board the VIP pop-up restaurant.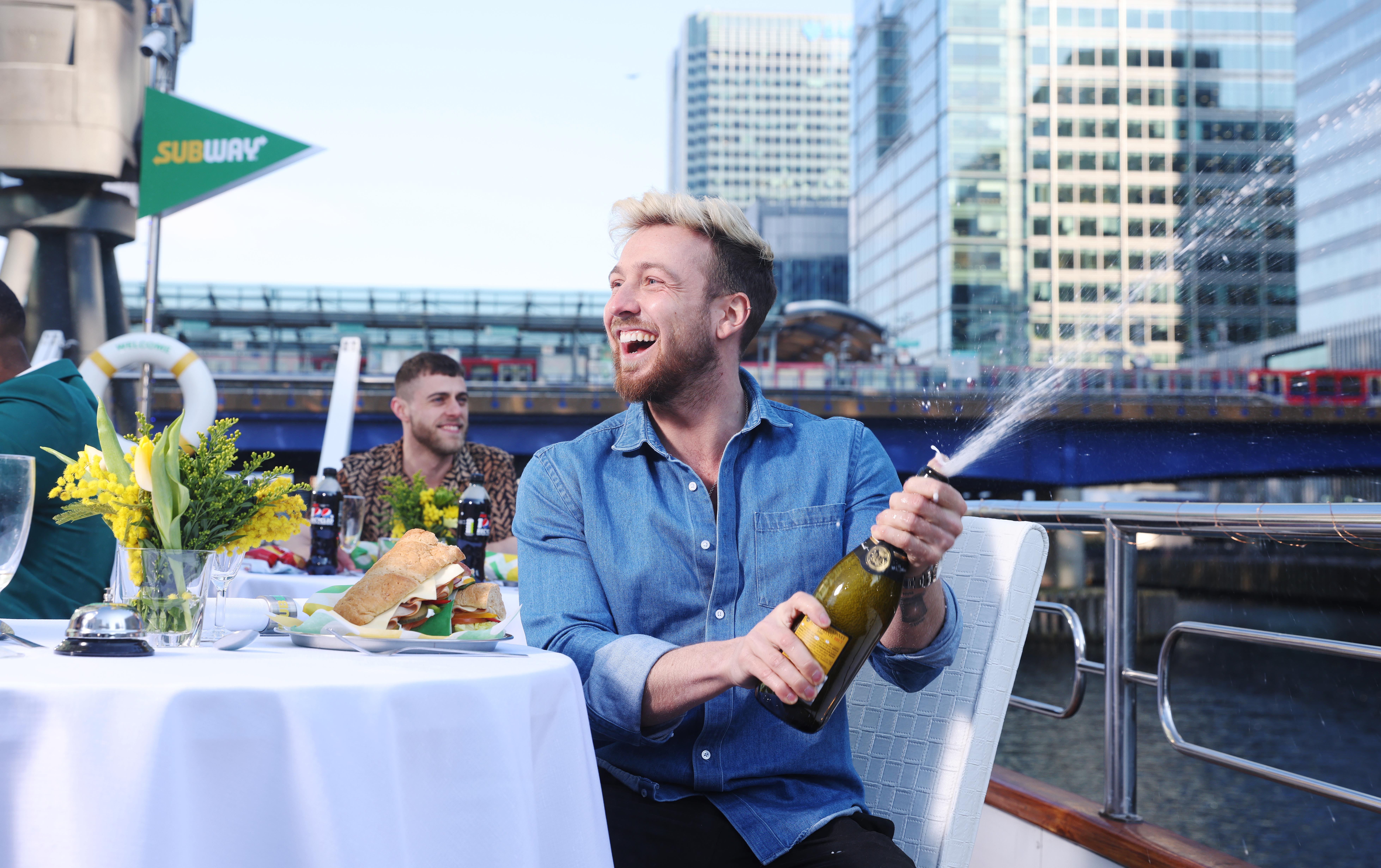 The Subway yacht is open for dining in London on Thursday 10th and Friday 11th March 2022.