'Alien Drone Swarm' forms over Austin, Texas to promote new Halo series
By Lily Abery on Wednesday, March 16, 2022
On Monday, a 600 foot wide and 300 foot tall drone swarm formed a giant QR code above Austin, Texas. To the naked eye, this could have been mistaken for a menacing extraterrestrial event. However, the formation was instead a nifty stunt pulled to promote the launch of the new Halo series. The code itself  was scannable- leading intrigued citizens to the trailer for the new series.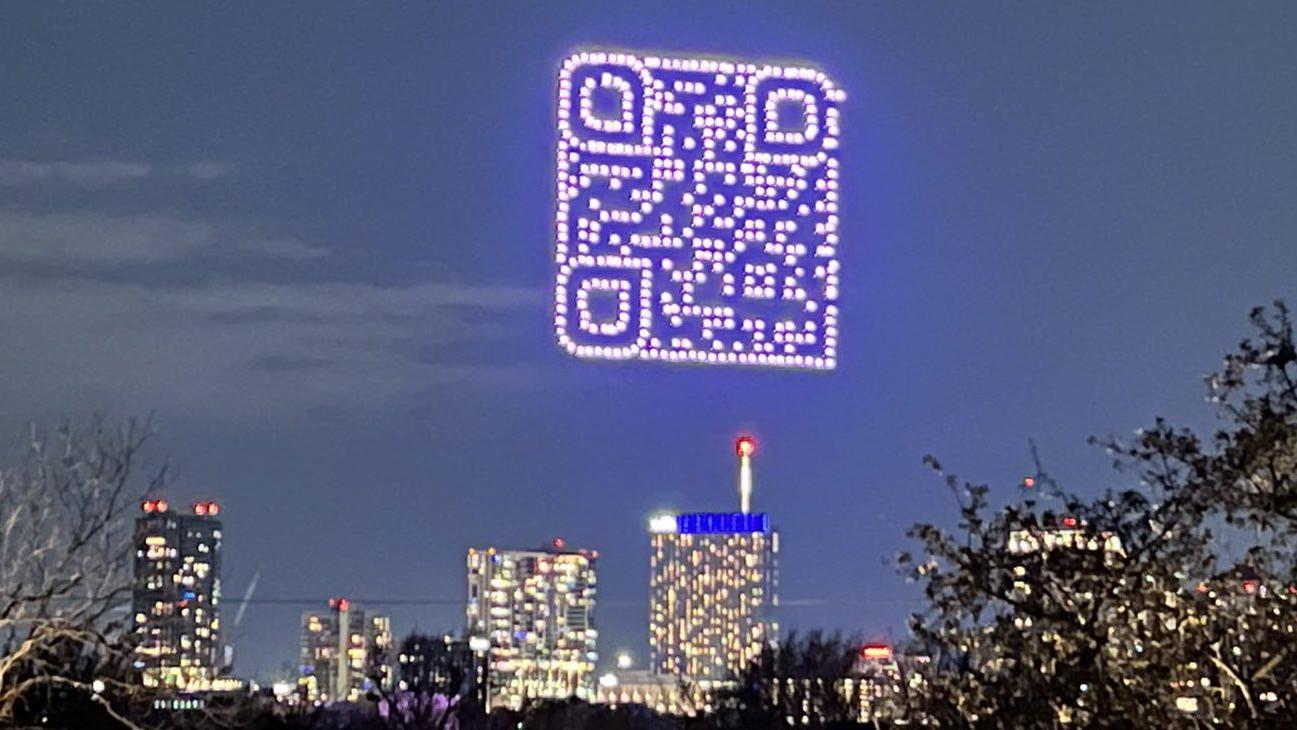 The stunt was pulled together by Paramount+ to promote the upcoming sci-fi series based on the popular Xbox game centered on a warrior fighting off an alien invasion. The studio partnered with Giant Spoon for the stunt's activation. Aside from the obvious aesthetic impressiveness which marked the Texan welkin, the stunt also dominated the online domain as the Austin subreddit quickly became saturated by comments from captivated onlookers of the nighttime exhibit.
One user rather ominously commented, "[T]his is obviously a sign of the apocalypse", whilst another remarked how they "saw it and got scared and ran inside". The "alien swarm" appeared several times again on Monday evening from around 8pm. The activation's launch was tied to the premiere of Halo which was shown at the South by Southwest Film Festival on the same evening.