The Tiger who came to Chengdu: Louis Vuitton weaves giant tiger tail through its new Chinese flagship store
By Lily Abery on Thursday, February 3, 2022
Louis Vuitton has drawn inspiration from the 'Year of the Tiger' for their latest advertising stunt. To mark the opening of their third maison (akin to flagship store), Louis Vuitton has installed a giant tiger tail sans head and body. The luxury fashion house opened its third store, complete with 'big cat' tail in Chengdu, China on the 21st  January.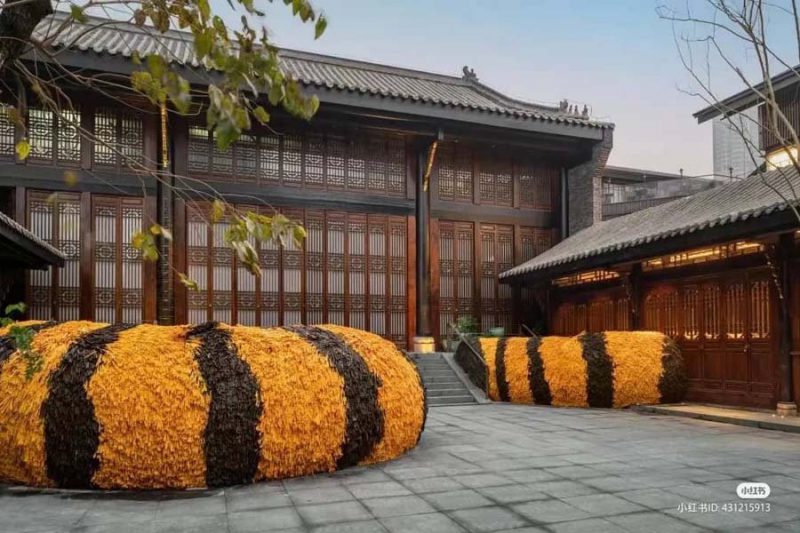 The big cat's tail winds over the facades and interiors of the two buildings, as well as stretching across the courtyard. The fashion house has previously remained relatively low-key in its advertising campaigns but this campaign signposts a bid to appeal to locals in a quiet yet enchanting way. Indeed, news outlets report that the tiger has been very warmly received by social media users in China.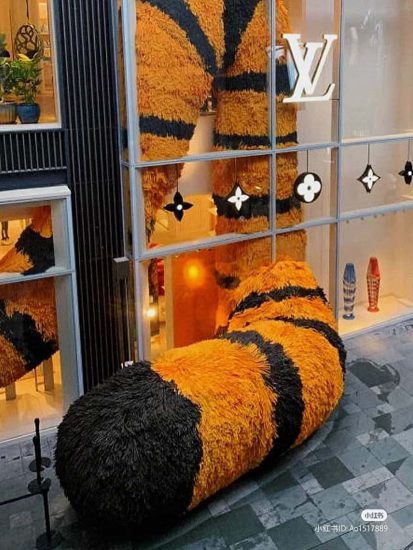 The stunt is certainly in tune with Louis Vuitton's public reputation as a brand keen to showcase art and culture from a host of Chinese creatives and artisans. The tiger's tail, therefore, becomes emblematic of this and communicates a clear message of quiet solidarity.