Oatly answers questions no one asked in latest 'Infrequently asked questions' campaign
By Joe Colquhoun on Thursday, February 24, 2022
The FAQ's section to any website is often overlooked and ignored. However, oat milk brand Oatly has created a clever spin to the banality of FAQ pages… 'Infrequently Asked Questions', a page dedicated to clarifying questions that never crossed your mind in the first place.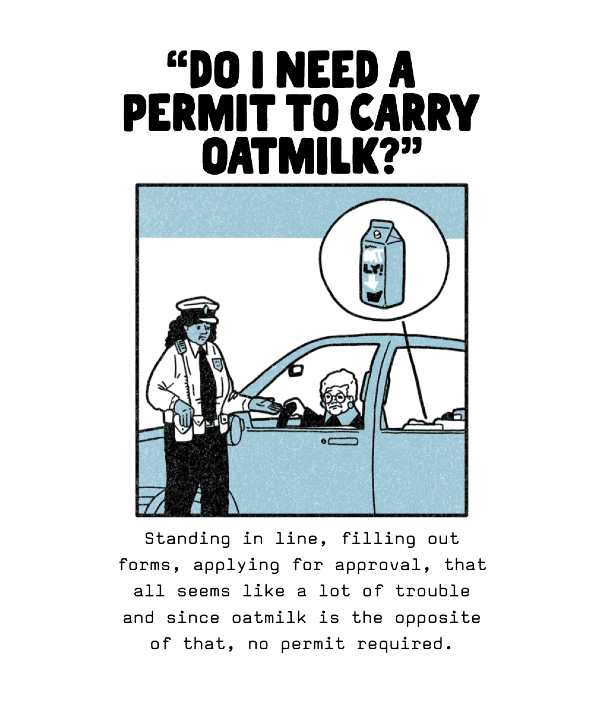 Examples include "do I need a permit to carry oat milk?" or "is oat milk only for indoors or can I use it outside too?", which, at first, would seem wholly unhelpful for anyone actually wanting to learn about the dairy alternative.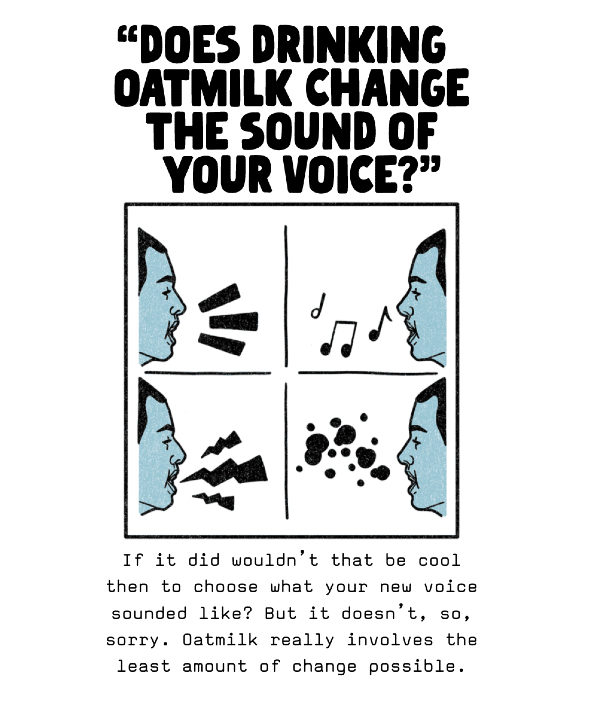 By now, most of us are aware of Oat milk and the positive effects it has on the environment and ourselves. Oatly emphasizes that their oat milk is suited for anyone that drinks cow's milk, it's cruelty-free, and doesn't require drinkers to switch habits—but the FAQ's are just a lot more fun to read.
Check out some answers to 'Infrequently Asked Questions' and find more here.