'Love is in the Air' M&S Launch same-sex caterpillar couple cakes for Valentine's Day
By Jack Longrigg on Monday, February 14, 2022
After 25 years of being a bachelor, Colin the Caterpillar married his new girlfriend Connie and a cocoon of chocolate-covered babies shortly followed. Now though, you can buy two Collins or two Connies as a part of the 'Love is in the Air' range, which M&S calls the 'first-ever same-gender pairing'.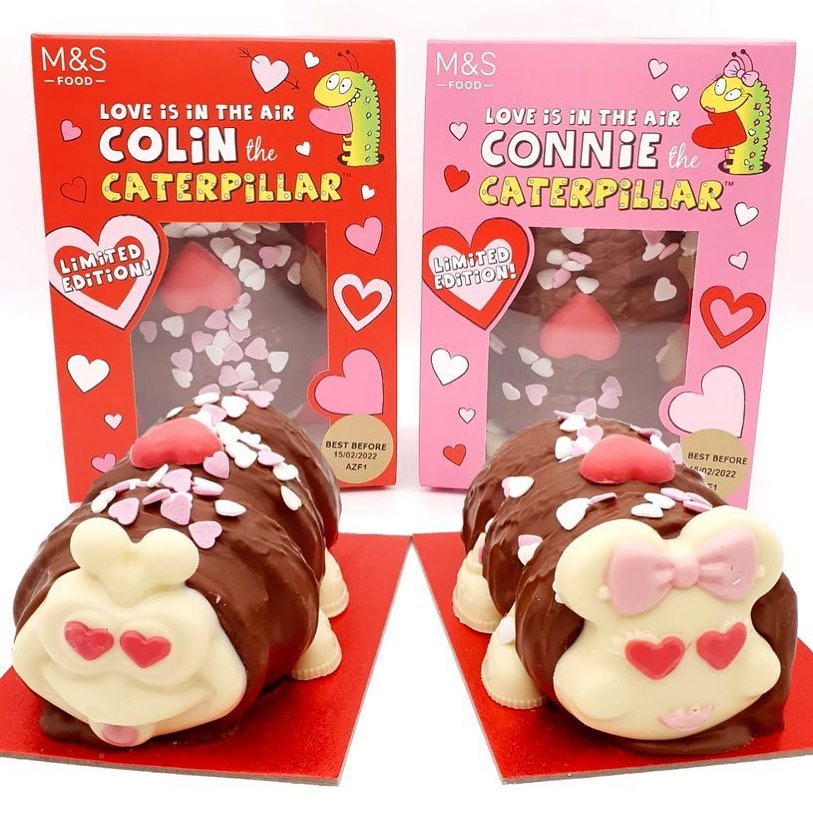 In an Instagram post, the supermarket said, 'For the first time ever at M&S, you can pick your favourite pair with our half-size Colin and Colin, Connie and Connie, or Colin and Connie. Made with chocolatey Swiss rolls decorated with milk chocolate, hearts and sprinkles.'
The luxury supermarket has also made other efforts to be more representative, such as bringing back their same-gender Valentine's cards and making its wider range of greeting cards gender-neutral to "be more inclusive".