Giant Tommy Shelby mural marks the return of Peaky Blinders for the final season
By Joe Colquhoun on Wednesday, February 16, 2022
An enormous mural of Tommy Shelby has been displayed in the Birmingham town of Digbeth to mark the return of the show, Peaky Blinders.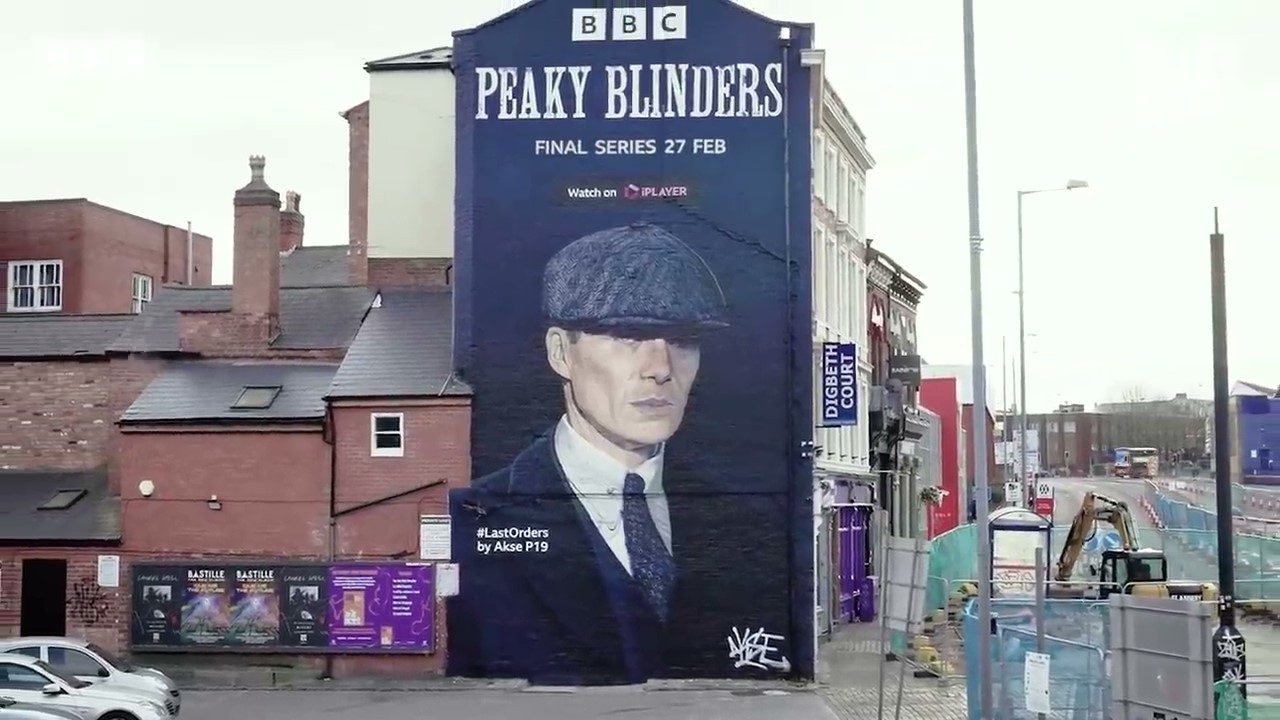 Towering over 12.71m high, the artwork depicting the gang leader was created over 8 days by artist Aske – who famously painted England football player Marcus Rashford on a wall in Manchester, last year.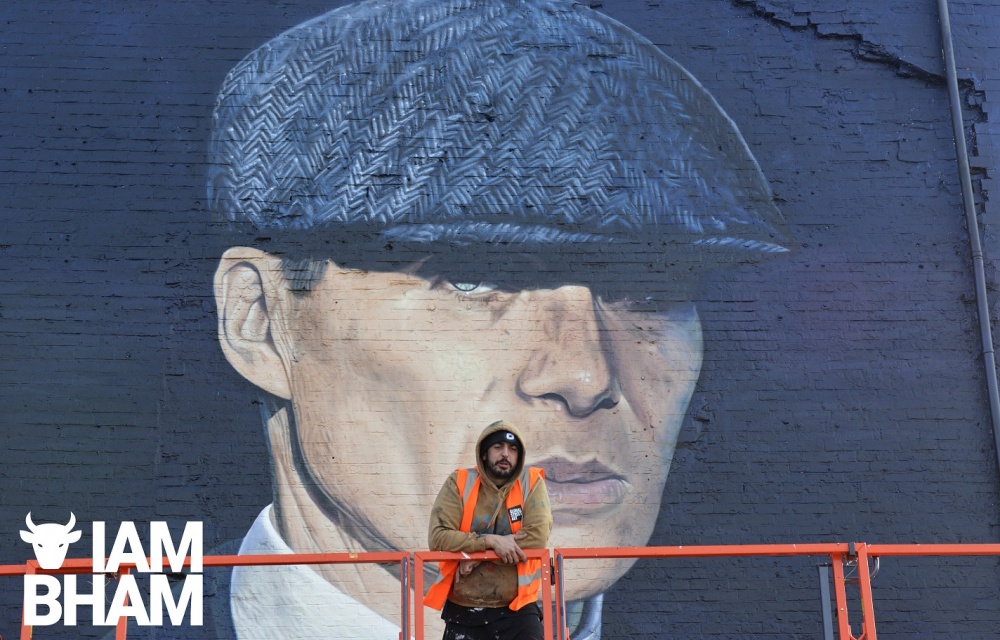 At the unveiling, writer, and creator of the show, Stephen Knight said "Birmingham is a big grown-up city with, it's the home of the industrial revolution, the lunar men, all kinds of inventions. So, there's lots to celebrate."
A red-carpet screening of the first episode of Peaky Blinders' final series will be held on the 24th February at Cineworld on Broad Street in Birmingham.
A ballot launched on Friday will allow 300 lucky fans to attend. For those not lucky enough to make the premiere, the series will begin on BBC One on the 27th Feb