McVitie's launches biscuit butler service with Uber Eats
By Jack Longrigg on Tuesday, February 8, 2022
McVitie's have announced a 'Biscuit Butler' delivery service to launch their new luxury biscuit, Blissfuls.
The luxurious biscuit is expertly baked and filled with a smooth Belgian milk chocolate cream in both hazelnut or caramel flavour.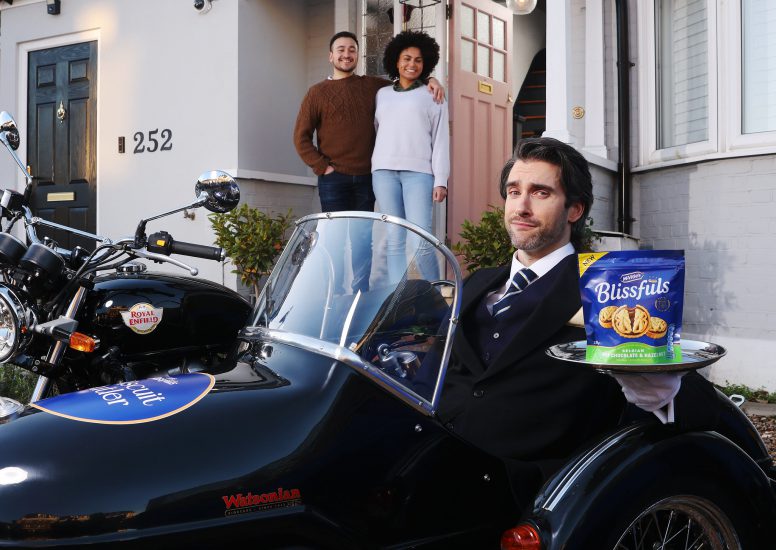 The witty promo video shows the Biscuit Butler in action – even keeping you crumb-free with a mini dust buster!
View this post on Instagram
Your very own personal biscuit butler will be available from the 7th of February ahead of Valentine's Day, running as a free service exclusively with Uber Eats.
The lucky recipients will receive a platter of Mcvitie's Blissfuls, a luxurious hot chocolate and mug, and an atmospheric scented candle.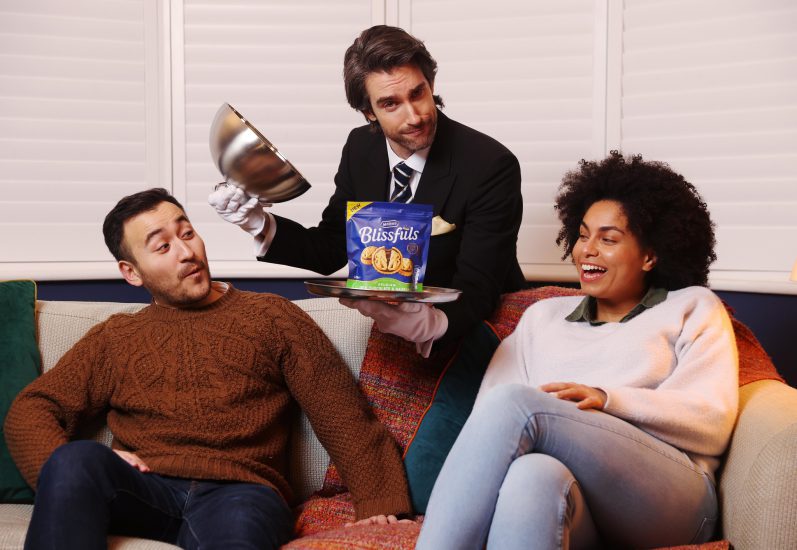 The inspiration came from a survey of 2,000 Brits which revealed that 50% would love their favourite movie snacks delivered directly to their sofa. The survey also found that brits watch on average five movies per week, with 51% specifying 'something chocolatey' as a snack.