Gothenburg Film Festival performs a 'mass hypnosis' on its audiences
By Jade Case on Thursday, January 6, 2022
As part of the festival's theme of 'disorder', Gothenburg Film Festival is inviting audiences to a 'mass hypnosis' in a bid to disrupt modern cinema experiences. Named 'The Hypnotic Cinema' the film organisation aims to examine the possibility of intensifying the film experience for courageous visitors that dare lose control over their consciousness.
The trippy video includes snippets from cult movies such as Frank the Rabbit, Donnie Darko, and Stanley Kubrick's, The Shinning. The short film also includes iconic movie motifs such as the single red balloon held by Pennywise the Clown from It.
In the typical hypnosis style, the video also includes a background of spinning spirals while a surf rock soundtrack plays in the background for light relief.
The campaign aims to disrupt the modern conventions of watching films and invites audiences to experience film outside of their consciousness.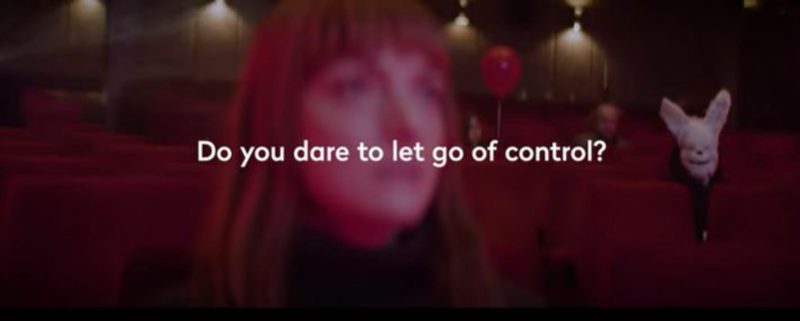 According to Jonas Holmberg, artistic director at Gothenburg Film Festival, "The rules and restrictions of the past year have illuminated how to maintain order in society and what really governs people's thoughts and behaviours. Maybe we don't make decisions as independently as we like to think? With The Hypnotic Cinema, we want to raise questions about submission, transgression, and control,"
Memoria, Land of Dreams and Speak No Evil are the three films being screened between Jan 28 and Feb 6th 2022.