RUNNERS UNITE TO BREAK GPS ART RECORD
By Tom Hills on Thursday, September 23, 2021
Runners from across Liverpool and Manchester have helped to create what is believed to be the largest ever piece of GPS running art in the world, while raising money for charity.
Over 75 runners from across the North West covered almost 160 miles in relay-style as part of the Michelob Ultra Marathon to create the giant GPS artwork on Strava last weekend.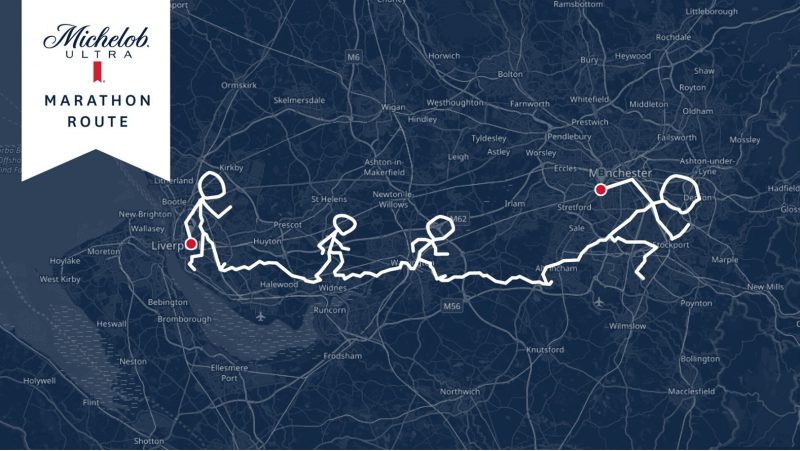 Covering more than 25 hours of running, the final shape spans almost 100km in length and 40km in width at points – showing the shape of a runner breaking into a sprint across four stages.
Running clubs, seasoned sprinters and some of social media's most inspiring joggers took part in the Michelob Ultra Marathon, including celebrities, David Tag and Jazz Franks.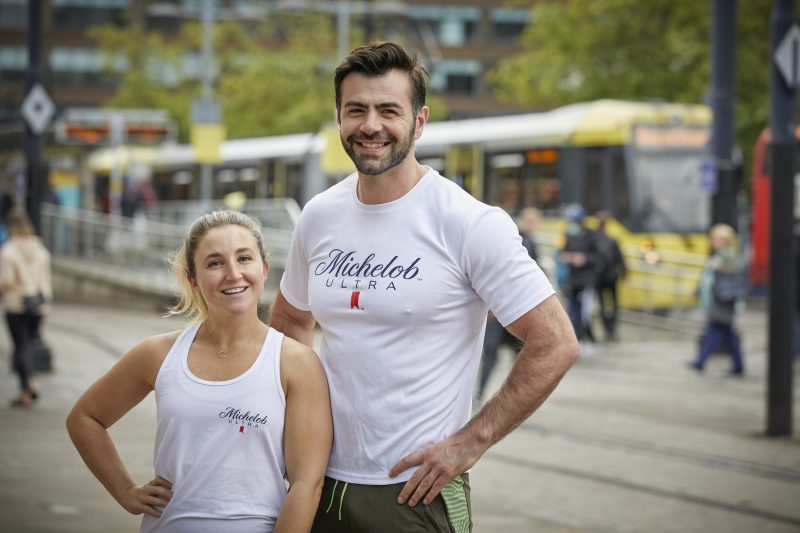 As well as breaking records, the ultra-marathon relay was devised to raise money and awareness of Good Gym – a national charity which supports local communities across the UK. Its dedicated volunteers combine athleticism and altruism, running to help with foodbanks, litter picks, elderly home visits and even tree planting in local parks.
Agency: John Doe