A Great British Spraycation: Banksy confirms work along the coast of England
By Joe Colquhoun on Tuesday, August 17, 2021
After days of speculation, Banksy has confirmed his authorship of a series of graffiti work that has popped up in many eastern coastal towns across England via an Instagram video.

Credit:TrentTorrento
The three-minute video, titled the "Great British Spraycation," takes viewers on a behind-the-scenes tour, following Banksy in an ageing camper van as he travels around Norfolk and Suffolk with a cooler of paints.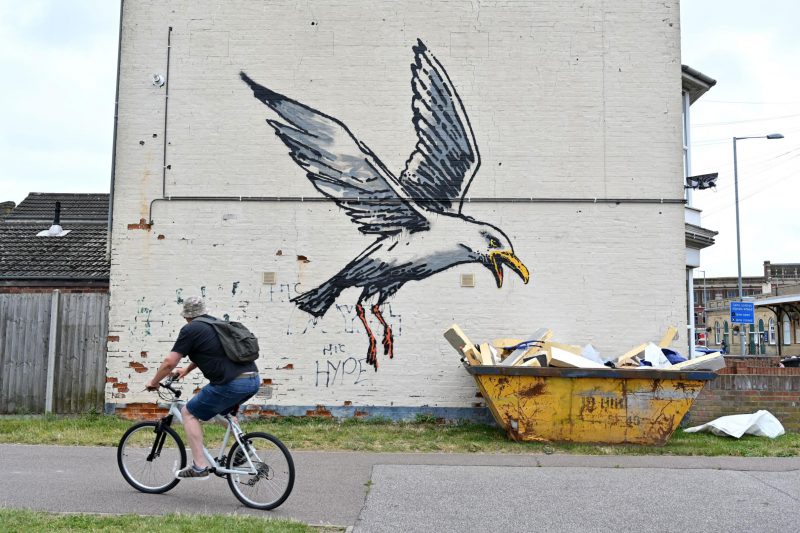 Credit:Designboom
Banksy's signature stencilled style graffiti, and sculptural pieces are displayed in Lowestoft, Gorleston, Oulton Broad, Cromer, and Great Yarmouth. The artwork depicts everything from a giant seagull pecking diving into a skip, to a crowd of people dancing on the top of a bus stop, to his trademark rat reclining on a deck chair.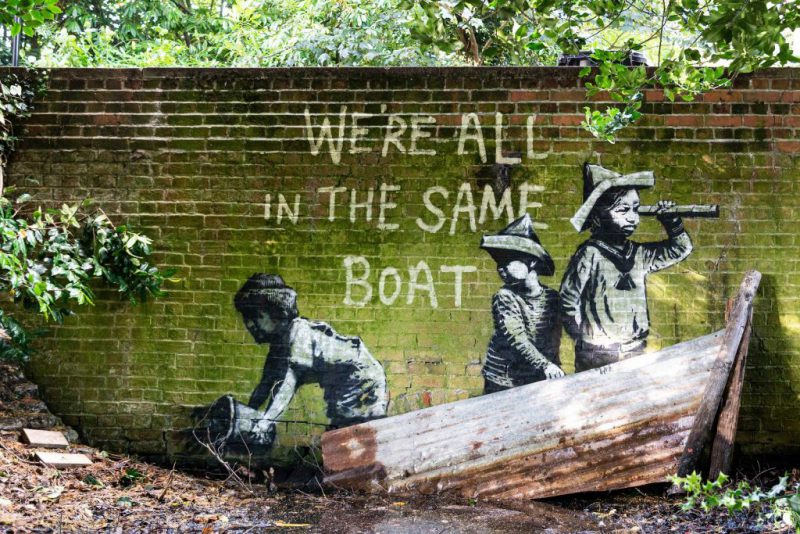 Credit:Designboom
The work reveals the often-playful nature of Banksy's work with its surrounding area whilst also denoting social, economic and social issues through its undertones.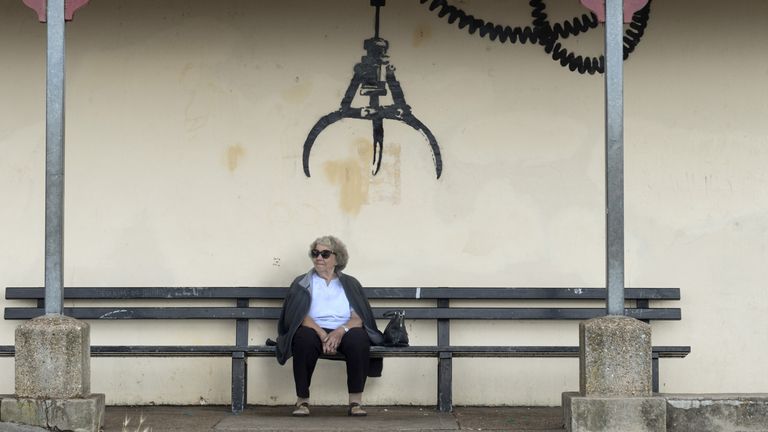 Credit:Designboom
The artwork was well received by the public for the most part, with Banksy's comment section full of praise.