KFC open fried chicken theme hotel in Shoreditch
By Erica Bertacca on Wednesday, August 4, 2021
KFC is soon to make fried chicken lovers' dreams come true. Opening a hotel in Shoreditch London, that will cater towards everything and anything 'fried chicken themed'.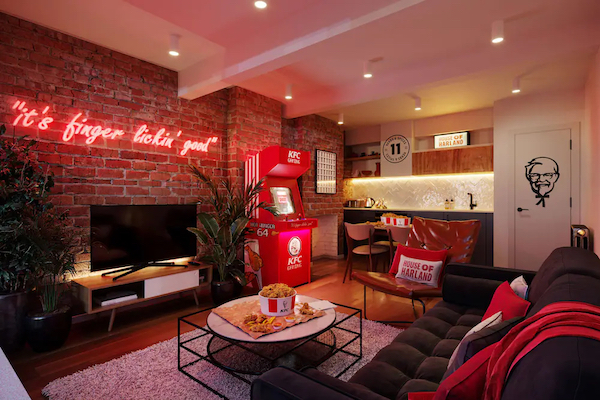 The 'House of Harland' will open late August offering a variety of fried chicken decor, "chick-flicks" in the cinema room, a KFC "Hot Winger" arcade game, and the best part – a "press for chicken" concierge service. On top of all this, guests will enjoy a serviced ride in a black Cadillac, getting picked up directly from home to the hotel.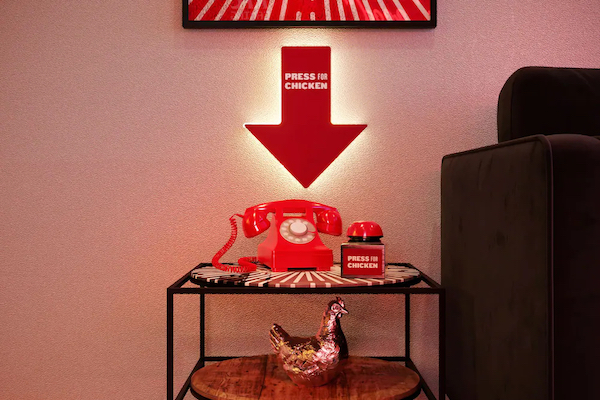 The suite will be able to accommodate for two adults, and become available for reservation here from August 11.