Barbie honours Covid-19 vaccine scientist in hope of inspiring girls to follow STEM careers
By Owen Hill on Wednesday, August 4, 2021
Barbie have continued their Barbie Role Models program, honouring Professor Dame Sarah Gilbert, in the hope of inspiring a girls to follow STEM (science, technology, engineering, or maths) careers. Professor Dame Sarah Gilbert has been immortalised in plastic form for her work at the University of Oxford, and for her role as project leader in their efforts to create Oxford-AstraZeneca vaccine for COVID-19, which is now in use in over 170 countries.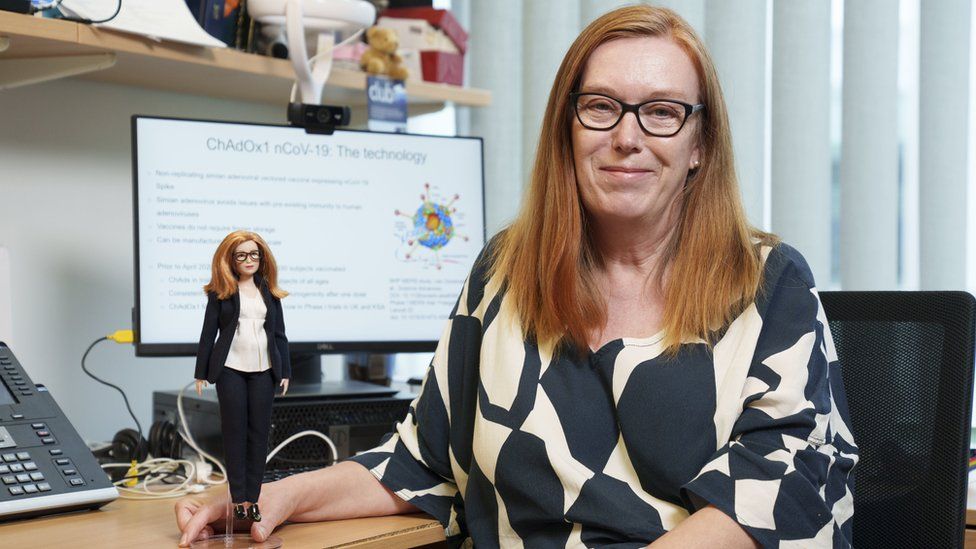 The Professor Dame Sarah Gilbert doll is part of a range of 6 new one-off dolls in the Barbie Role Models range. Other dolls in this range are Dr Kirby White (co-founder of Gowns for Doctors), and DR Audrey Cruz (a frontline worker from the USA).

Barbie launched the Barbie Role Models campaign back in 2015, after some research by Barbie indicated that 81% of mothers globally worry about the type of role models their daughters are exposed to. Since then, Barbie has honoured over 50 incredible women, including tennis champion Naomi Osaka, conservationist Bindi Irwin, and 5-year-old fashion designer Sydney "Mayhem" Keiser. In addition to the  "Sheroes" of the present day, Barbie have also been created of aspirational women throughout history; the Inspiring Women dolls range included Amelia Earhart, and Frida Kahlo.