Tyson Fury's Opponent is Digitally Removed in Suicide Prevention Charity Campaign
By Jade Case on Friday, July 30, 2021
Using the real footage from Tyson Fury's fight against Deontay Wilder back in 2018, MPC have been able to digitally remove Tyson's opponent to show that "Sometimes the toughest opponents are the ones you can't see."
Created by Steven Stones and AMV BBDO, the moving campaign for the Suicide Prevention charity CALM highlights the importance of mental health and that no one "needs to fight alone."
With Tyson's opponent digitally removed, we are still able to see the hits which his body takes and how the skin ripples after every blow he endures. The advert then shows when Tyson is hit so hard, he falls to the ground; with Wilder removed from the shot, the impact of his fall becomes more hard-hitting and emotional, almost showing the vulnerability of the fighter. The audience watches as Tyson summons up the strength to lift himself from the floor and prepare to fight again.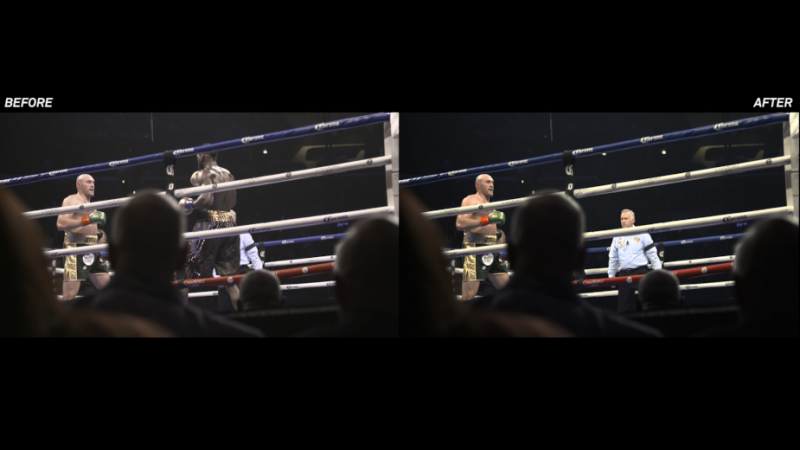 The campaign went live in advance of Fury's rematch against Wilder, and was broadcasted on ITV during Love Island last Friday night – allowing a huge demographic of young people to watch the advert.
The Chief Executive of Calm, Simon Gunning said that "In the UK, 125 people die by suicide every week – with 75% of those deaths being male. That's not OK, and it doesn't have to be that way. That's why now, more than ever, we must continue to challenge the stigma that prevents people from seeking the help they need."
Following his famous win against Wladimir Klitschko, Tyson himself has also struggled with depression. On a Joe Rogan podcast, the boxer reveals that he tried to commit suicide back in 2016.
By referencing Tyson's story, the CALM campaign powerfully challenges taboos and stigma around mental health. That even the strongest, most physically robust people can be affected by mental health issues and that it is not a sign of weakness to seek help.
CALM Weblink: www.calmzone.net
CALM hotline (Open 5pm – Midnight every day): 0800 58 58 58