Bumble opens their first Bumble Brew Café in New York
By Joe Colquhoun on Monday, July 5, 2021
Last week Bumble opened their very own café named 'Bumble Brew' in downtown New York. The stylishly branded cafe is said to combine "the convenience of a casual all-day cafe by day with the ambiance of an intimate restaurant and wine bar at night".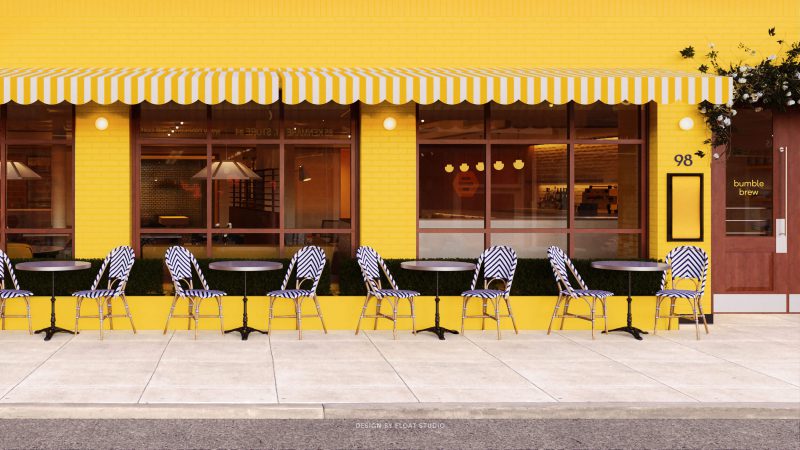 Designed in partnership with Pasquale Jones of Delicious Hospitality Group, the activation was borne off the back of the success that Bumble had with their Bumble Hive Pop-ups. A series of temporary popups that were unveiled in cities like New York, LA, and London in 2017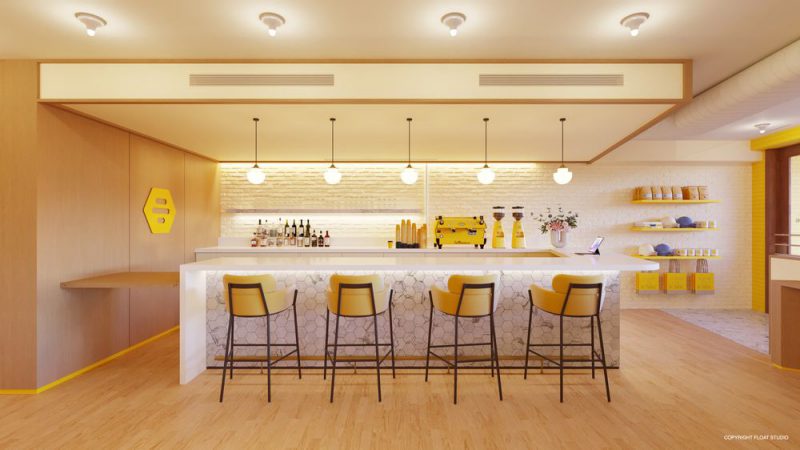 "At Bumble, we're fueled by bringing people together to build genuine connections — both on and off the app," said Julia Smith, head of brand partnerships at Bumble. "We've seen a resounding response to the Bumble Hive pop-ups we've hosted around the world and noticed a clear appetite for a permanent space where people could connect."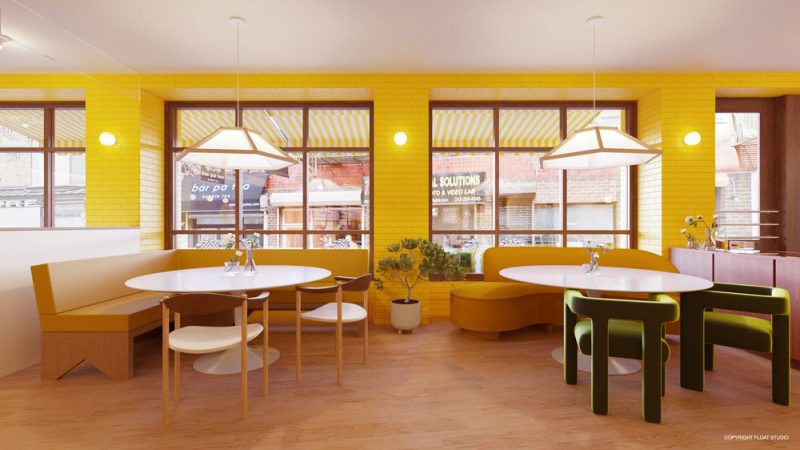 The café/restaurant features a large dining room, cocktail bar, patio area, and even a private dining room. The menu is also said to feature an Italian-inspired selection that focuses "predominantly on vegetables, handmade pasta, and shareable plates."
Bumble Brew will start welcoming guests for breakfast on July 24 and expand its hours later in the summer.