Paddy Power to Donate €10,000 to Irish Football for Every Goal England Scores in Euros
By Jade Case on Thursday, June 10, 2021
Moving forward from the tumultuous past between Irish and English fans, Paddy Power is promising to donate €10,000 to Irish grassroots football for every goal England scores at the 2021 Euros.
The campaign named '#SaveOurGame' aims to unite English and Irish football fans so that the only thing between the two teams is the Irish sea. Although the method of allegiance is money-orientated, this campaign should encourage Irish fans to cheer on the boys in white with no bad blood.
(image via Paddy Power News)
Donations will be doubled to €20,000 if Irish players Jack Grealish or Declan Rice manage to score for England in a pledge called 'The Back Stabber' bonus.
According to a Paddy Powder spokesperson "Irish football fans are the best in the world, and we know they would do anything for the good of the game. We're not asking them to pledge their allegiance to the Queen. We haven't totally lost the plot. But for the duration of the Euros, for every goal England score is money in the bank for Irish football."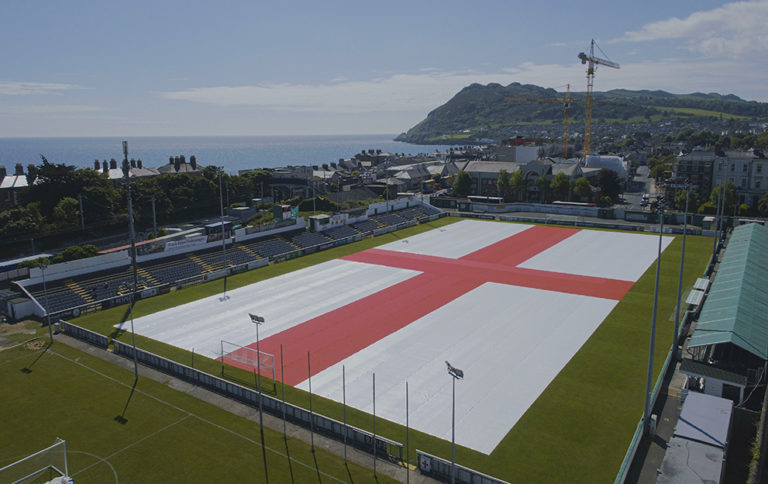 Supporting England is not a natural sentiment for Irish footy fans, but knowing that Paddy Power are investing into Irish football if England players can hit the back of the net does encourage a safe and amicable environment for both sides.
The campaign was launched by John Aldridge in a witty new advert by Paddy Power; in which the columnist confesses his everlasting love for Ireland. The advert also features English-born Irish internationals Tony Cascarino and Jason McAteer who tease each other about their own Irish roots. The comedic tone of the advert aims to delight both English and Irish booty fanatics.
Money can't buy you love, but we hope that Irish fans are more inclined to cheer the boys in white in the Euros when they know that Irish grassroots are supported.