'Mount Recyclemore' sculpture of G7 leaders highlights electrical waste problems
By Joe Colquhoun on Wednesday, June 9, 2021
Mount Recyclemore was created to shine a spotlight on the waste associated with the disposal of electronic devices – situated opposite the Carbis Bay Hotel, with the summit taking place next weekend, the hope is that those depicted will have to face it as they fly over.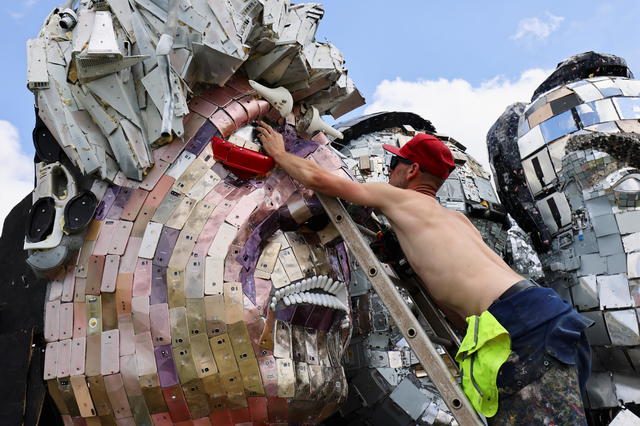 In 2019 more than 53 million tonnes of e-waste was generated worldwide, over 5 million tonnes more than in 2014.
The seven leaders featuring in the trash pile were Boris Johnson, Japan's Prime Minister Yoshihide Suga, French President Emmanuel Macron, Italy's Prime Minister Mario Draghi, Canadian Prime Minister Justin Trudeau, Germany's Chancellor Angela Merkel, and US President Joe Biden.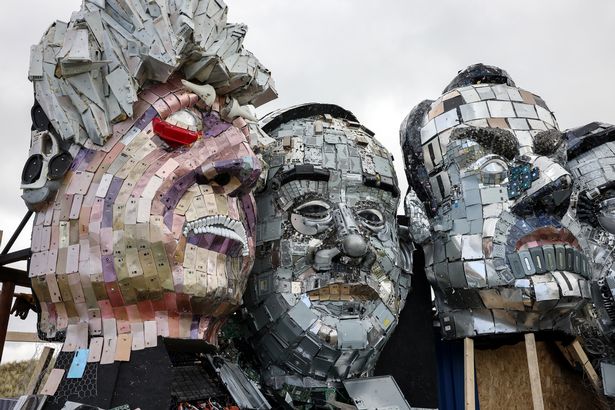 Mr. Rush, who was commissioned to create the artwork by musicMagpie stated "We have this looking at them and hopefully we're going to prick their conscience and make them realise they're all together in this waste business. The key message is 'talk to each other and let's sort this mess out,".
Agency: FanClub