IKEA rename their water bottle 'CRISTIANO' following the Coca-Cola diss from Ronaldo
By Marie-Claire Minter on Wednesday, June 30, 2021
Ahead of the Euro games kick-off, Cristiano Ronaldo was trending for removing Coca-Cola off of his tables in a press interview and followed up with 'drink water'. Following this, Coca-Cola lost $4 billion of their market value in just 24 hours.
This is where brands step up to take a piece of the social media pie with their marketing and IKEA Canada lapped up the opportunity. The brand has changed their KORKEN bottle to the CRISTIANO and has insisted this bottle in purely for the use of water, unlike the KORKEN which can hold anything from milk to Coca-Cola itself.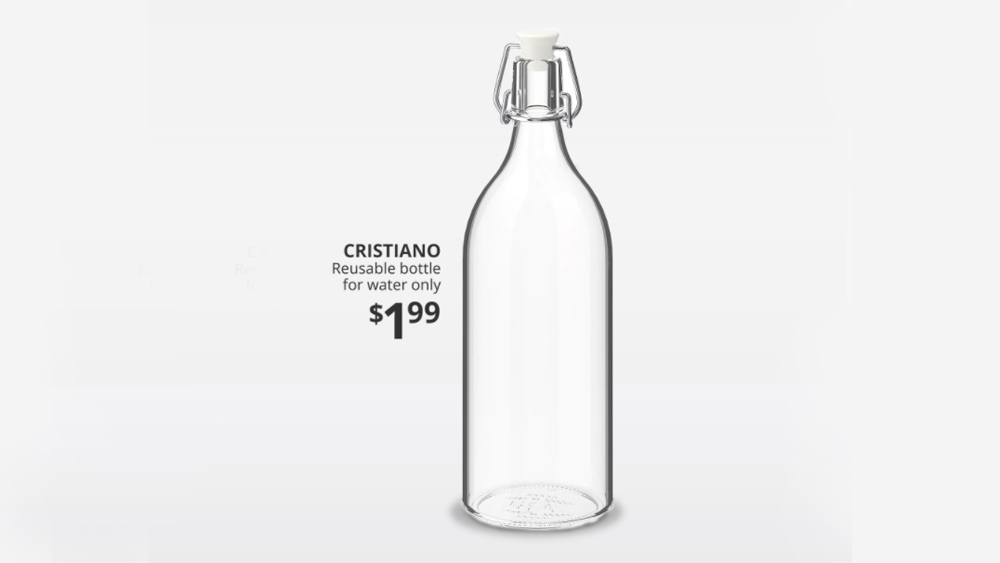 The CRISTIANO bottle will be sure to keep you hydrated as it is able to hold 34 ounces of water and its stopped ensures no drops will be water. A feature we'd be sure Ronaldo would appreciate.
So, for just $1.99 in IKEA Canada, you can grab yourself the CRISTIANO water bottle.