Colin Hendry 'blesses' lucky IRN-BRU pants ahead of England game
By Tom Hills on Thursday, June 17, 2021
Many of us have a pair of 'lucky' pants; the pair you wear if you're going on a first date, to a job interview – or if you're about to watch your home-team play against England, down at Wembley, in a major tournament for the first time in over two decades.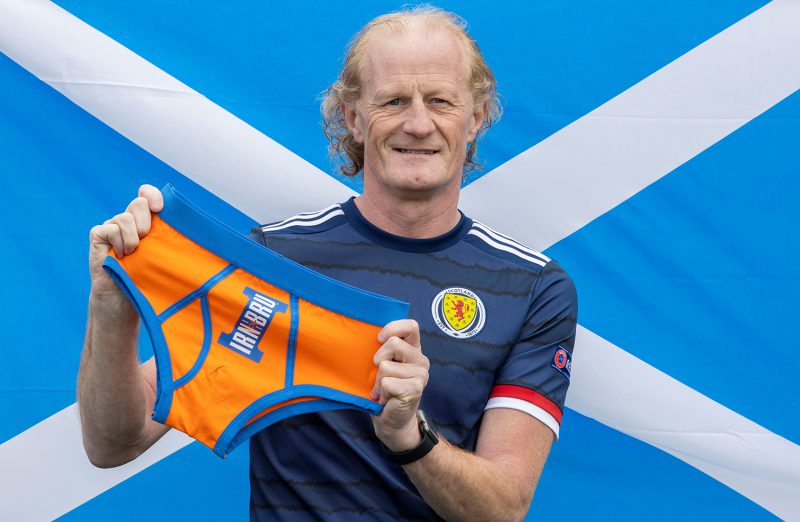 Now, after Scotland's disappointing result on Monday, IRN-BRU have called upon Scottish footy legend Colin Hendry to spread some extra luck ahead of their biggest game in over 23 years.
Hendry, who was in the last Scotland squad to win against England at Wembley back in 1999 – is channelling the success of the '99 squad to 'bless' hundreds of pairs of orange IRN-BRU luckypants for the Tartan Army to wear under their kilts.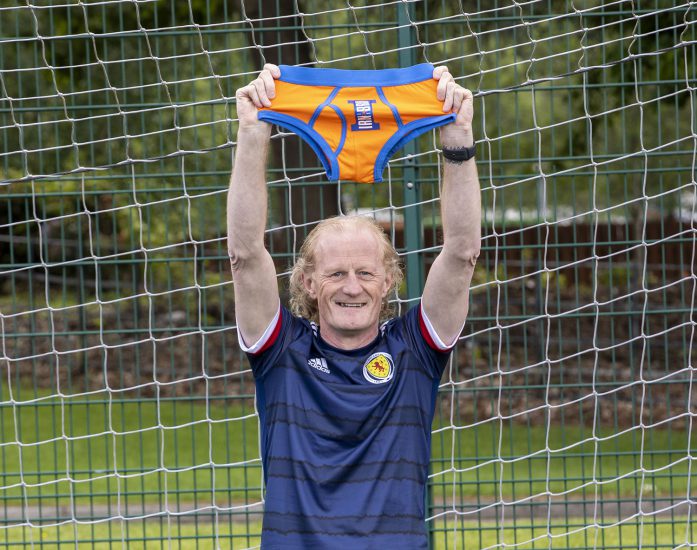 Hendry said: "Hopefully we can channel some of the success my team enjoyed in 1999 with these lucky orange-and-blue pants for the Tartan Army at Wembley on Friday. I'll be out in London pinging lucky undies to Scottish fans to chuck on under their kilts and bring in some luck for our boys."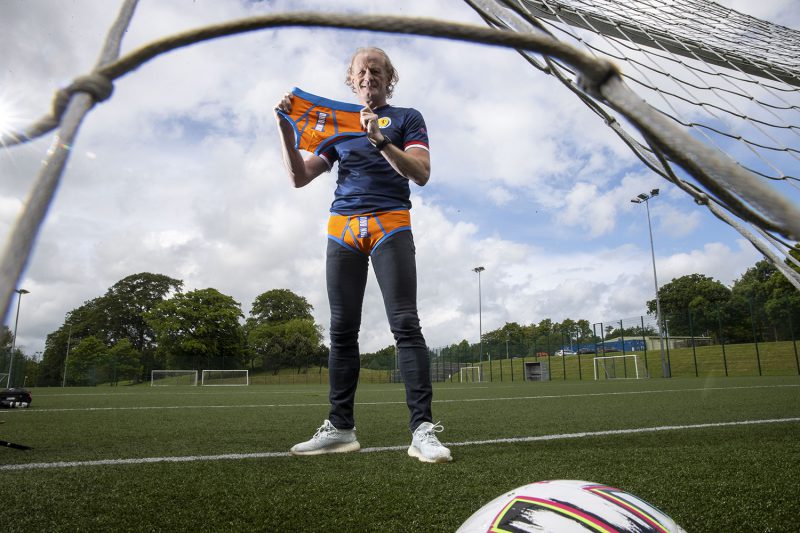 If Scotland do manage to get a result, we'll know who to thank…