Balenciaga and Crocs collaborate for the second time
By Bela Pitamber on Wednesday, June 9, 2021
After their successful collaboration in 2018, Balenciaga and Crocs have reunited for their second high-fashion collection.
Balenciaga's spring ready-to-wear collection in 2018 was creative director, Dema Gvasalia's, debut with the footwear brand. The models were dressed in platform Crocs clogs in pink, green, yellow and black. The cartoon-like Jibbitz, which are Crocs Charms, came in forms of the Balenciaga logo, flowers, peace signs and stars.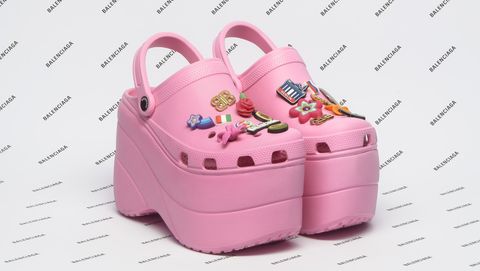 His latest collection was showcased during the design house's spring 2022 runway show, where models were dressed in Crocs rainboot styles, high-heeled Crocs clogs and platform pool slides in green, grey and black.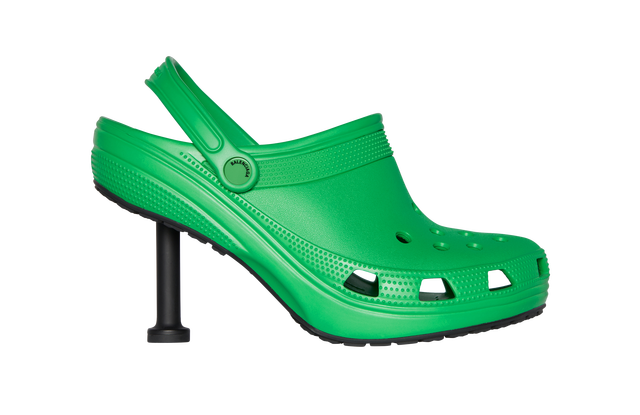 "It's a very innovative shoe," Gvasalia told Vogue about the first collaboration. "It's light, it's a one-piece foam mold and to me, these kinds of techniques and working with these kinds of materials is very Balenciaga."
Over the last couple of years, Crocs has teamed up with other major fashion brands such as Christopher Kane, Barneys New York, Alife and Chinatown Market. Recent celebrity partnerships include work with Justin Bieber, Post Malone, and Bad Bunny. Their latest collaboration being with Diplo on Tuesday.