Next Insurance turns the dry world of small business insurance into epic movie posters 
By Joe Colquhoun on Monday, May 10, 2021
In a bid to combat the dryness of the small business insurance industry, Next Insurance has singled out some of the most boring, frequently used jargon terms and created hilarious movie posters out of them.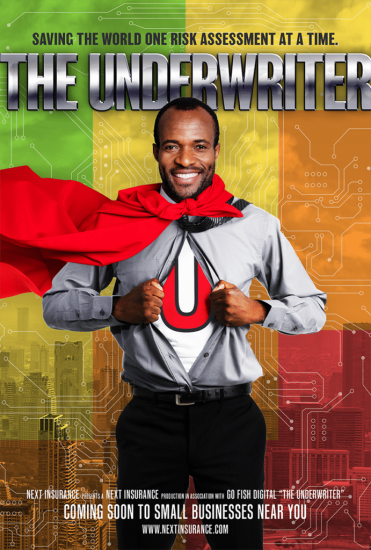 Phrases like, Named perils, Qualifying Event, and Errors and Omissions are typically not understood by the general public – partly because they sound so incredibly dull.

However, working with digital marketing agency Go Fish Digital, the phrases were turned into a range of amusing yet informative movie posters spanning multiple genres, each of which linked back to a short synopsis online.


Coming to small business insurance coverage for you…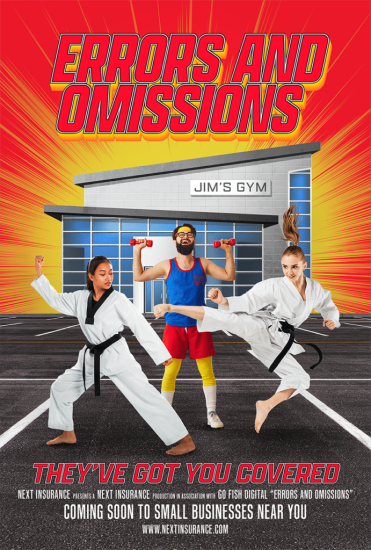 Movie plot: Jim Jmmerson's gym business is at the brink after a costly mistake could force him to close forever. A swift-handed martial arts duo steps in to help save the day in Error and Omissions.
In real life: Errors and omissions (E&O) insurance is important coverage that protects business owners if they are accused of making a mistake, not delivering on a business agreement or committing professional negligence.
or perhaps you'd prefer…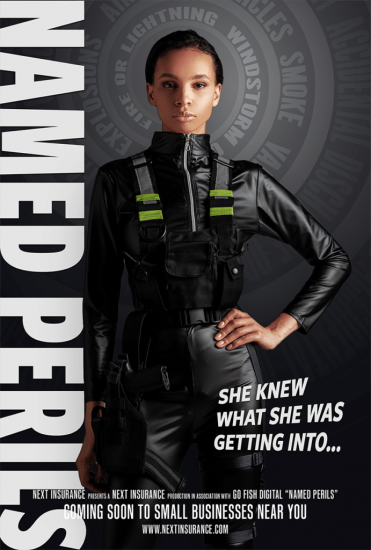 Movie plot: Agent Nichola Ext is the world's top spy. She knows what to look out for in a world full of risks but has no idea when they're coming. See how our hero faces nearly insurmountable challenges when Named Perils hits the big screen.
In real life: Named perils refer to specific perils — or hazards — included in an insurance policy document.


Check out their website for more details here