The PG Tips monkey stars in end of lockdown OOH campaign
By Staff on Tuesday, April 13, 2021
Global has launched a new outdoor advertising campaign starring PG Tips' iconic brand mascot 'Monkey'.
The new B2B campaign featuring Monkey sporting an unkempt huge beard instead of its usual clean-shaven look.
The tagline 'Been Stuck Indoors Too Long? It's time to get your brand back advertising outdoors' aims to encourage brands to re-connect with their audiences as footfall and traffic return.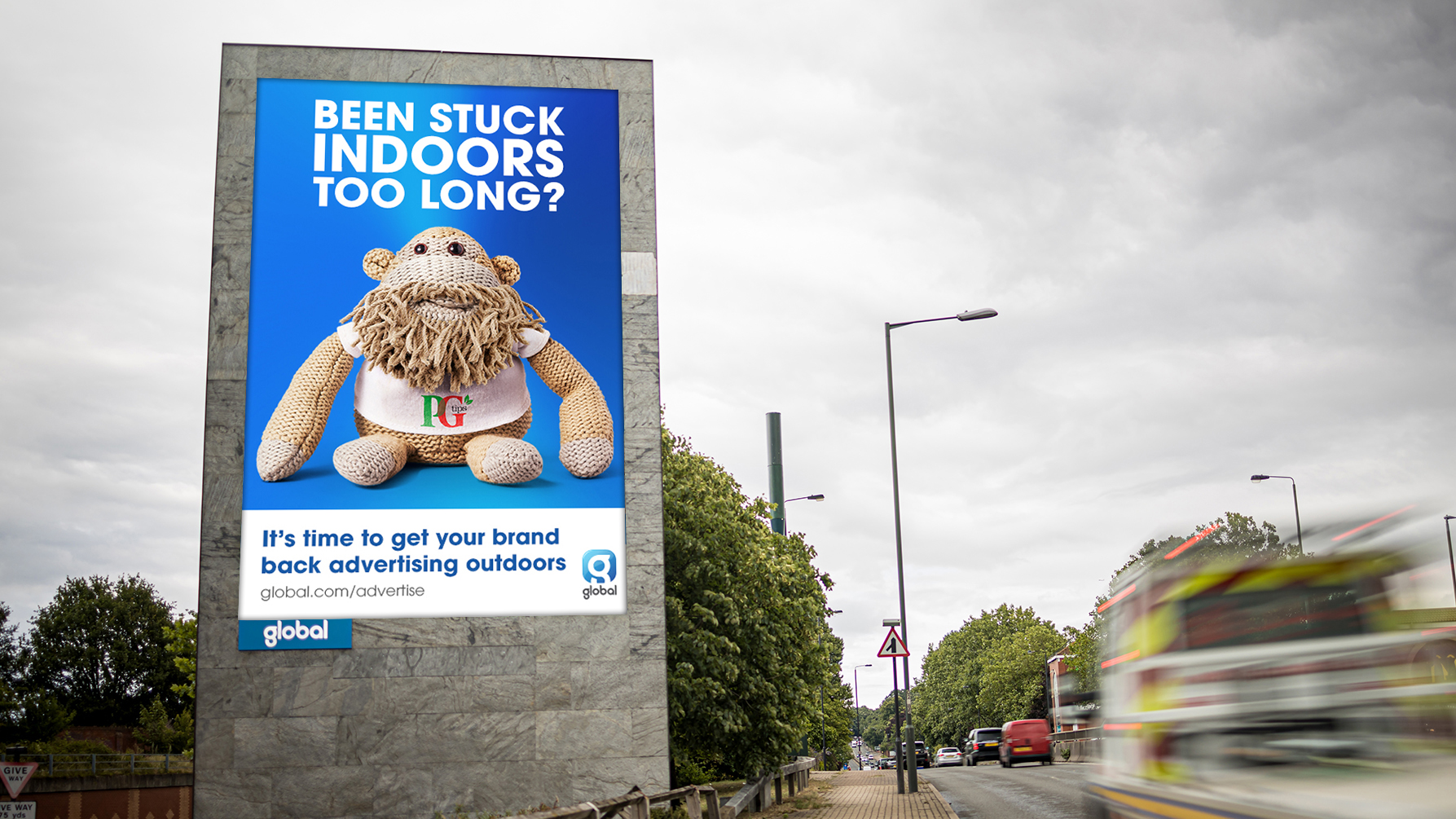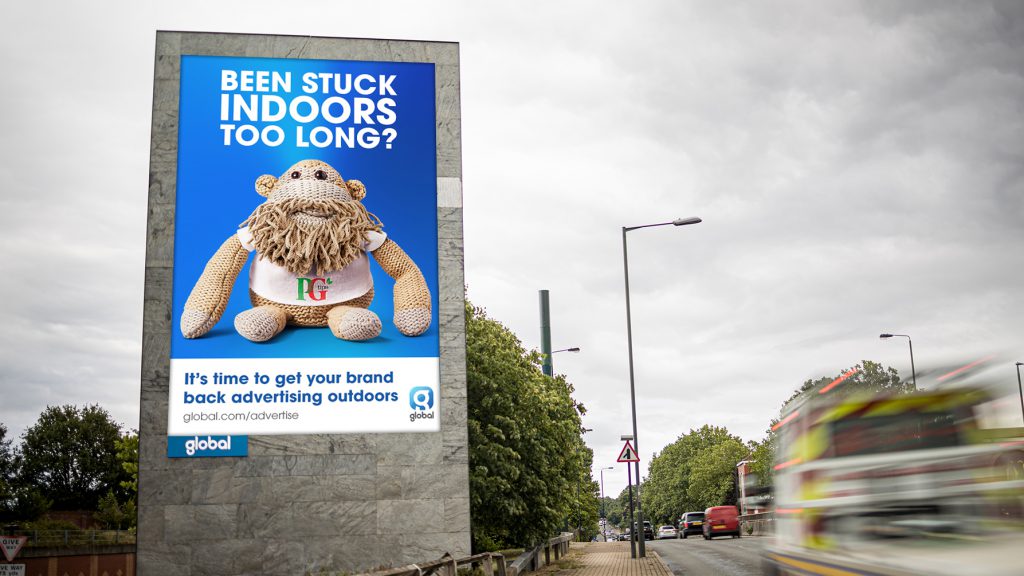 Monkey's 'lockdown look' runs across Global's high impact digital estate – which is the biggest in the UK and includes iconic sites such as Holborn Eye and Hammersmith Towers – this week in line with easing of restrictions nationwide and the re-opening of pubs and restaurants outdoors, non-essential shops, self-catering holidays, hairdressers, salon and gyms in England.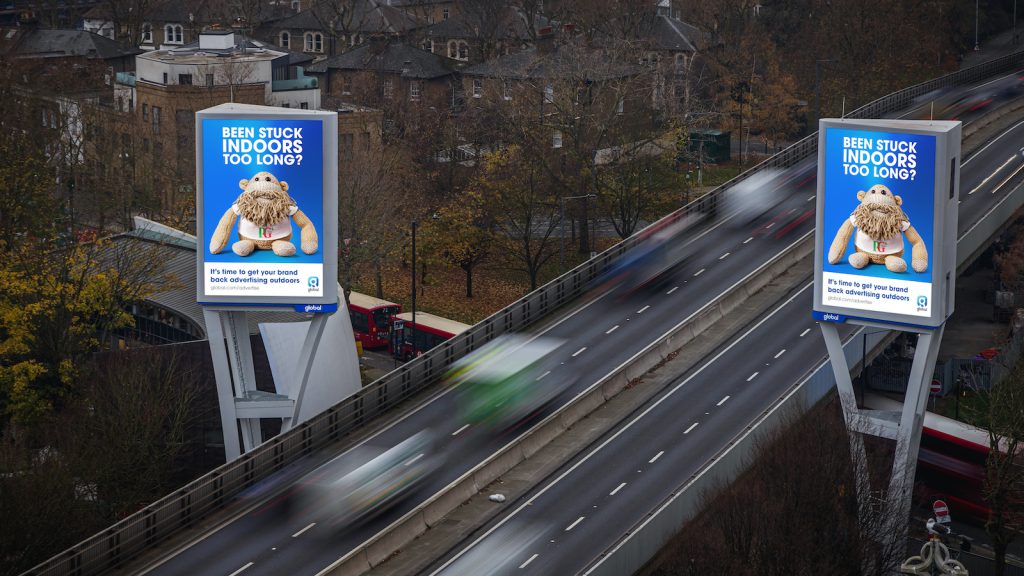 Charlotte Ridley, Marketing Manager at PG Tips said: "We loved this idea encouraging everyone – even Monkey – to get outdoors again. Outdoor advertising is a brand safe and influential media which we're looking forward to leveraging again to re-connect with people as we hopefully return to some kind of normality."
Yesterday fitness chain Gymbox launched an outdoor campaign to let the public know that their gyms are are open
– 'Thanks Joe Wicks we'll take it from here'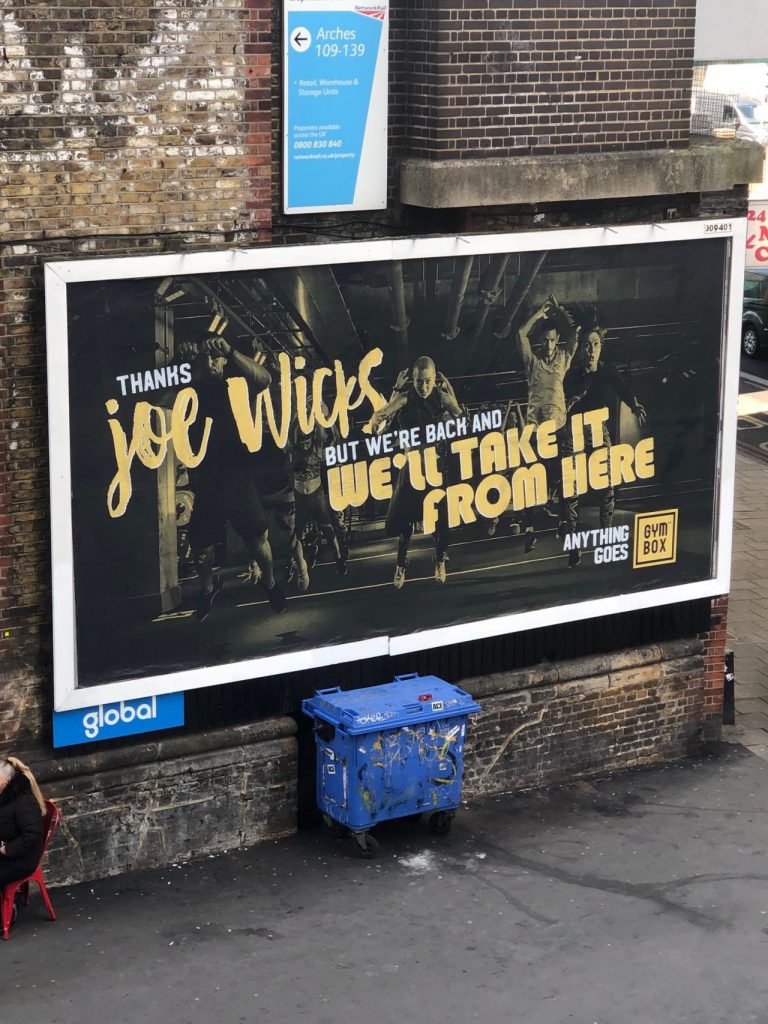 Agency: Mr President.