Scented billboards in Argentina's shopping malls help identify early COVID-19 symptoms
By Bela Pitamber on Tuesday, April 13, 2021
Created by agencies HOY BUE and ATMA, interactive activations named 'Billboard Taster' have been installed in shopping malls across Argentina to detect early COVID-19 symptoms.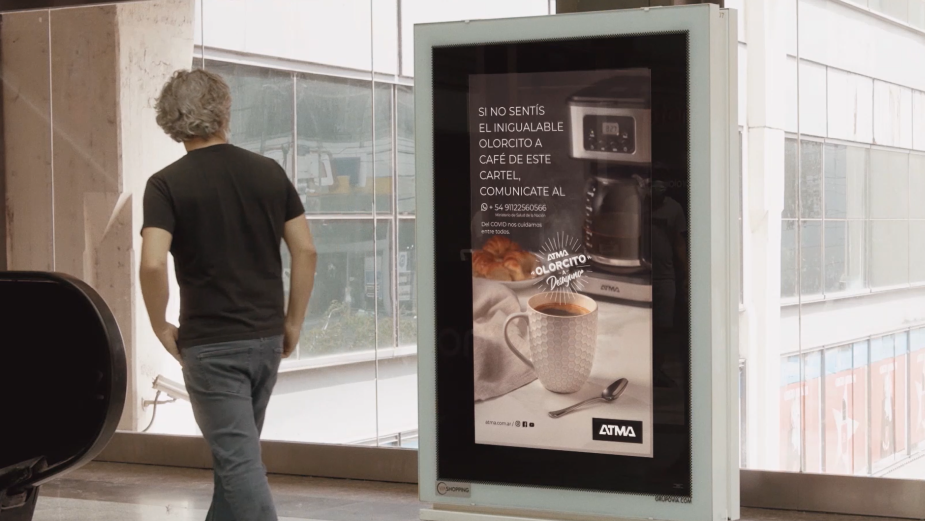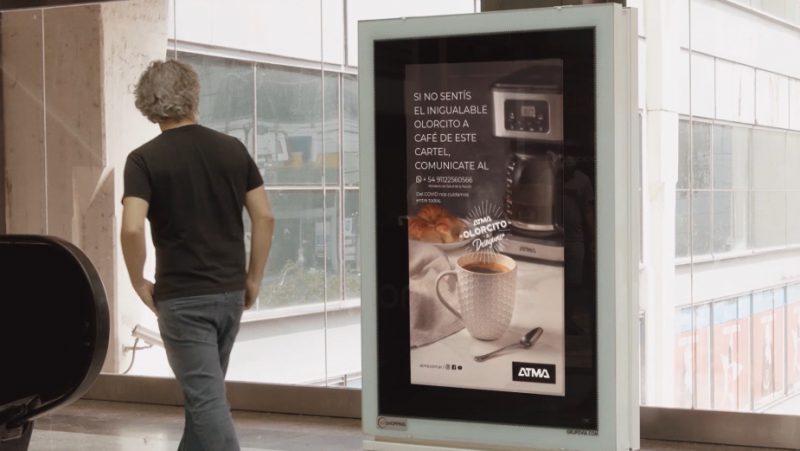 What may look like a regular advertisement for food and drink, is in fact a sensory poster which emanates the smell of the photo e.g. freshly prepared toast, coffee or orange juice!
Those who walk past and fail to notice the smell are urged to instantly contact the National Ministry of Health or Whatsapp line.
As loss of smell is perhaps the most recognizable characteristic symptom of COVID-19, this campaign aims to do its part in helping the community stay both safe and aware.
María Luján Donaire (Malu), the creative director of HOY BUE commented "We are very happy to generate projects alongside our clients, which apart from helping build their brands, generate a relevant contribution to the community. How important it is amid the arrival of the second wave, to be able to collaborate with care. It is a pleasure to work with committed clients such as ATMA.
"With this idea we found the opportunity to communicate Atma products in high traffic places, in an interactive and innovative way, adding the social commitment that the brand has," expressed Jimena Alcibar, brand manager of Atma. "Last year with ATMA we carried out Containers that Contain Us, an action that allowed us to be close to healthcare workers. This time, we seek to promote early detection."