Heineken Bring Fans F1 Trackside Experience at Home
By Owen Hill on Thursday, April 29, 2021
Heineken team up with Formula 1 to bring ten fans across the world a once-in-a-lifetime race day experience, all from the comfort of their own homes with a fully functional "Pit Wall Bar", complete with telemetry, race team headphones, and a Heineken 0.0 tap.
The test concept for the Pit Wall Bar was delivered via a DHL biofuel-powered truck to the Formula 1 Pirelli Gran Premio Del, and was inspected by former driver David Coulthard, Red Bull Racing's Max Verstappen and Sergio Perez.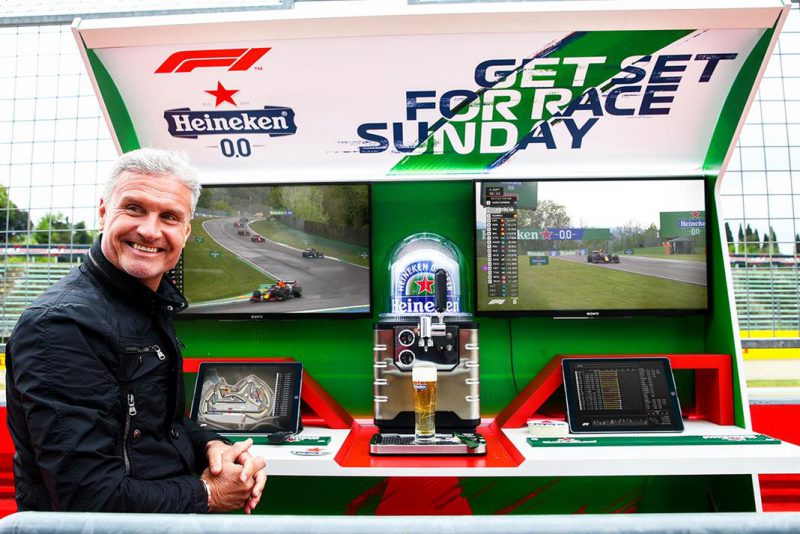 "We know how important race Sundays are for fans, so we wanted to create something that would take that experience to the next level. What better way to feel as close to the action as possible, than a pit wall that is also a Heineken 0.0 bar, the perfect combination!" – Hans Erik Tuijt, Director of Global Heineken Sponsorship, Heineken.