NHS: Dumb Ways to Spread campaign created to remind people how to avoid spreading Coronavirus
By Joe Colquhoun on Friday, March 26, 2021
The University for the Creative Arts has created 'Dumb Ways to Spread' on behalf of the NHS. The light-hearted animation has been created to inform the public of the many ways that they can still spread Corona Virus.
The dumbest thing of them all though? Not getting vaccinated.
Piggybacking off one of the most successful ad campaigns of all time 'Dumb Ways to Die' and leveraging the original catchy tune, the whole campaign has been devised to educate, expose, and encourage people to work together to overcome the Covid-19 outbreak.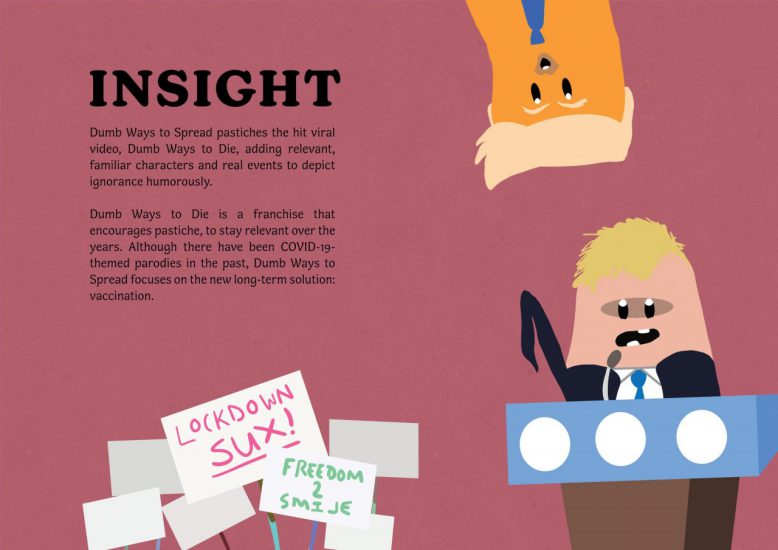 Unlike the original 'Dumb Ways to Die' campaign that was released back in 2012 – this one features real-life footage of people being dumb when it comes to spreading germs. First on the list is, of course, Boris Johnson.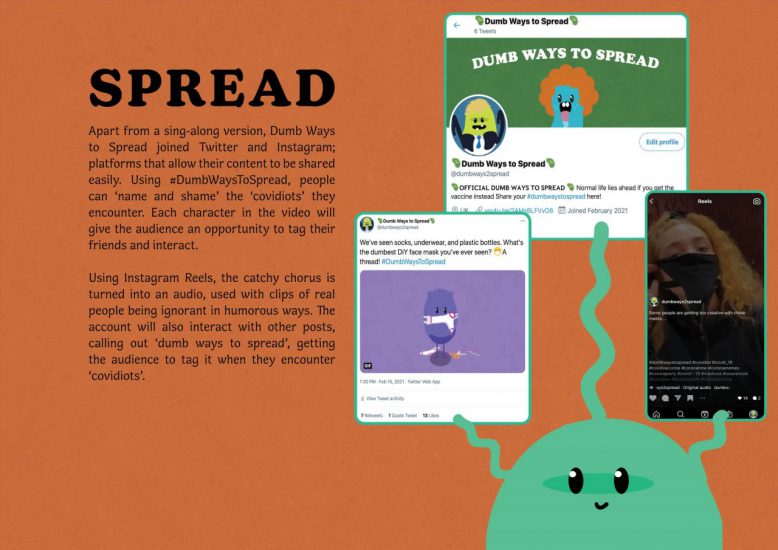 A representative of The University of the Creative Arts said – "The aim of this campaign is to remind people that making the same mistakes is very, very dumb. The only realistic way out of the pandemic is mass vaccination; conspiracy theories and the fear of the unknown should not slow vaccination down."