Bumble creates a brilliantly cheeky OOH campaign that actually makes you sing out loud
By Joe Colquhoun on Thursday, March 25, 2021
Bumble has been getting a lot of buzz lately, and rightfully so. The latest work coming from the brand is an OOH campaign that cleverly gets the public singing well-known songs out loud.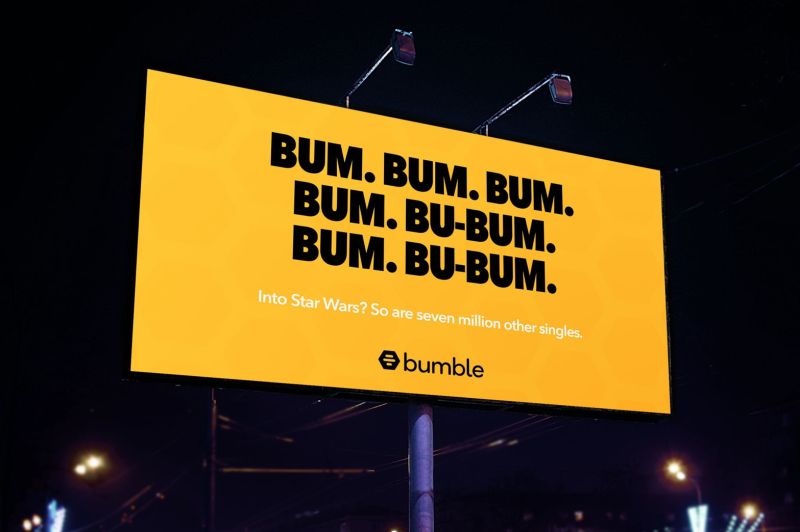 Tying back to the brand name, the word 'bum' is often used to denote the sound of a drumbeat. In this case, references to well-known songs have been written out just using the word 'bum'. It's up to us, the reader to sound out these beats to reveal the song.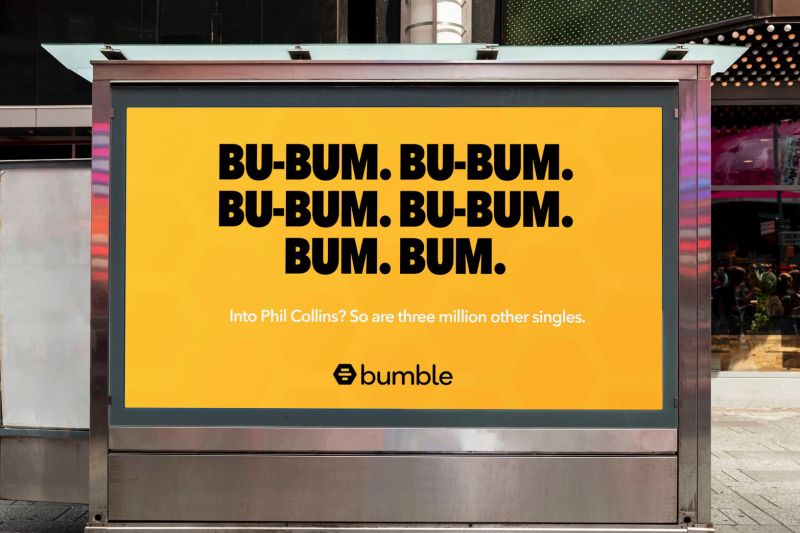 Admittedly, some are certainly harder than others (Phil Collins – In the Air Tonight) but once you get the hang of it – revealing the songs becomes a lot easier.