Demonstrators in Myanmar 'troll' police with creative forms of protest 
By Joe Colquhoun on Tuesday, March 23, 2021
Since the start of February, the people of Myanmar have been passionately protesting the military coup which has taken power over their Government.


To begin with, the protests remained peaceful but as traction grew, so too has the level of violence coming from the police. As of now, 149 people have been killed in Myanmar since security forces cracked down on the peaceful protesters.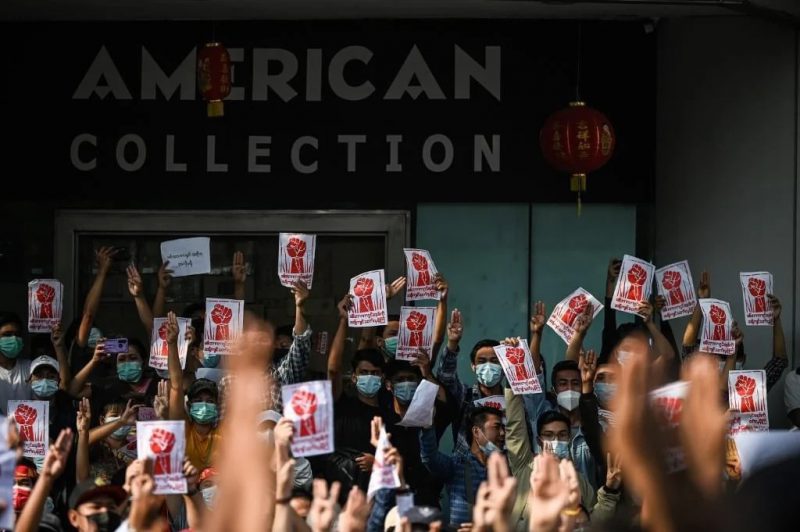 In response to the now lethal risk of being caught protesting in public, the people of Myanmar have been coming up with increasingly creative ways to protest – without physically being there.


The latest protest saw local Mayans placing thousands of dolls called pyit-tine-htaung in the streets, each one featuring a handwritten note placed in front of it. The doll, which is recognised throughout Myanmar is shaped in such a way that it will right itself every time it's pushed over – a nod to the resilience of the Mayan people.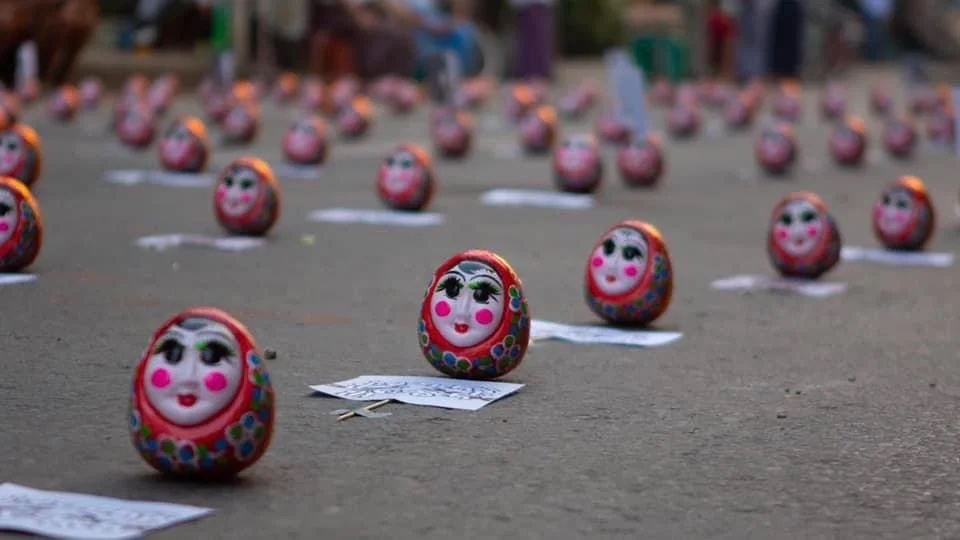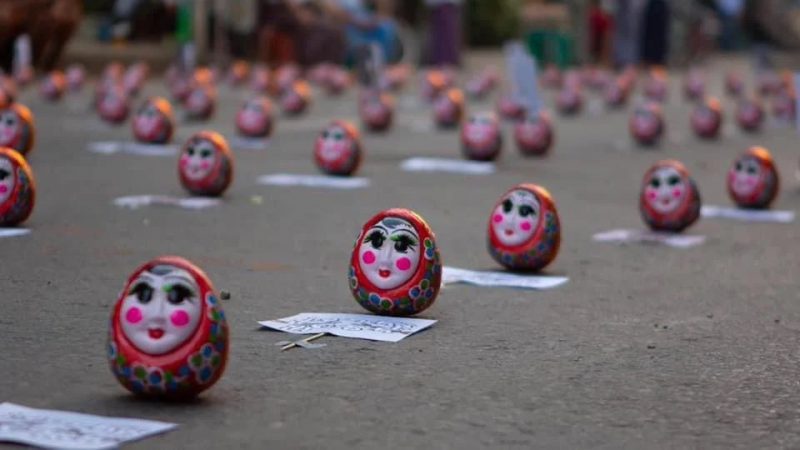 Elsewhere, helium-filled balloons were released on Monday bearing messages calling for international help. Street protesters were replaced by toy cars or dolls, some led by cardboard cutouts or manikins dressed in outfits.


A group of women even swapped crowds for cookware, with each pot, pan, or bowl carrying messages like "pray for Myanmar's democracy" and "free our leaders".


"They protest in all ways that they can. Every day people come up with creative ways in order to protest," one social media user said.