Belgian Police award drink drivers with 'name' keychains in hard-hitting campaign
By Joe Colquhoun on Thursday, January 21, 2021
Belgian Traffic Institute VIAS and the organisation Parents of Road Victims have launched a striking campaign that awards drivers under the influence with keyrings.
Keyrings that reveal the names of children killed in drunk driving incidents.
In Belgium, 'Bob' is a symbol recognised nationwide as being the name given to those that are the designated driver. This came about as a result of a very successful ad campaign that ran in 1995.
For 25 years Police have continued to award non-drunk drivers with special Bob keyrings, so much so that 98% of all Belgians know exactly what Bob means and can recognise the keyring immediately.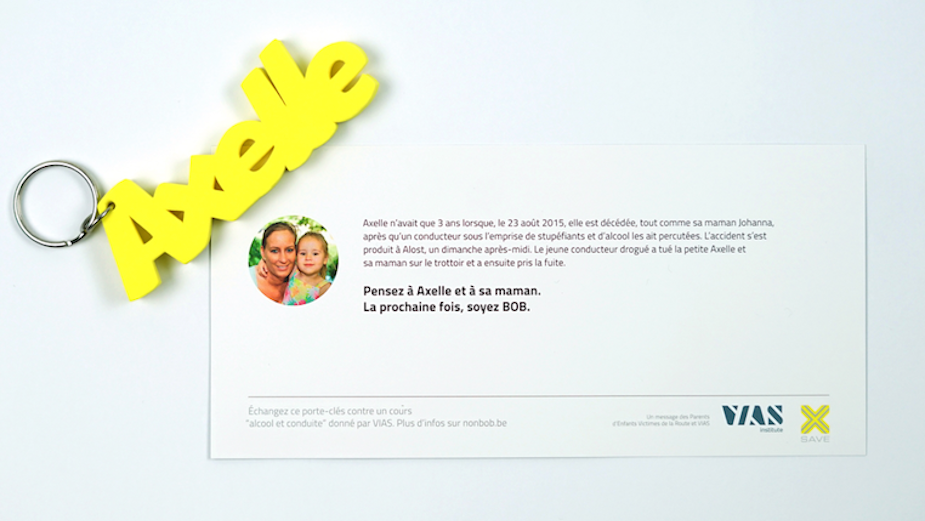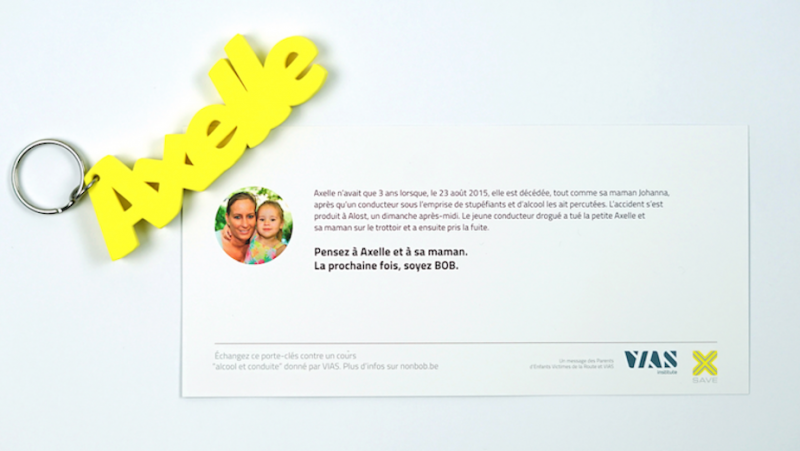 This is what makes this campaign so powerful. In the exact same style and colour, these new 'Non-Bob' keyrings have the names of Axelle, Corwin, Nathan, Laetitia.. and all the other children that so sadly passed as a result of drink driving.
OVK and VIAS hope these keyrings will have a longer-lasting impact than any fine or driving ban.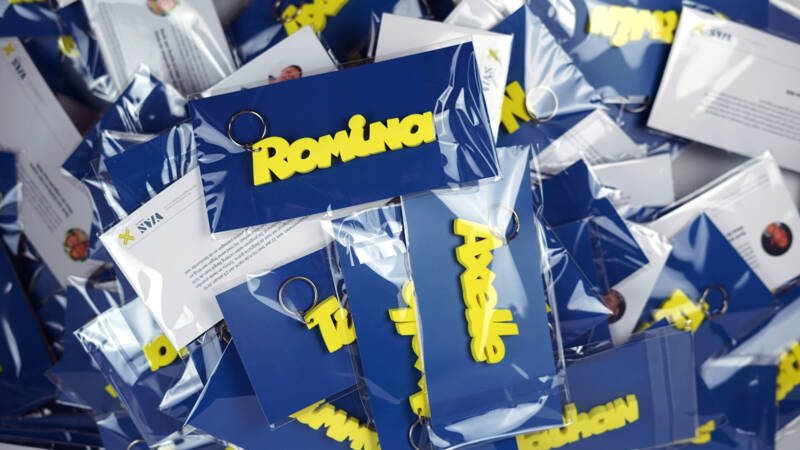 Police will hand out these keyrings during routine alcohol checks. Offenders will also be forced to listen to the traumatising stories behind the name on the keyring. After which they can choose to exchange the keyring for a traffic course at VIAS.
Agency:Happiness