The Christmas Ads of 2020
By Joe Colquhoun on Tuesday, November 10, 2020
Here's a collection of our favourite Christmas ads so far – and don't worry we'll keep updating them as they roll on in.
Lego Star Wars Holiday Christmas Poster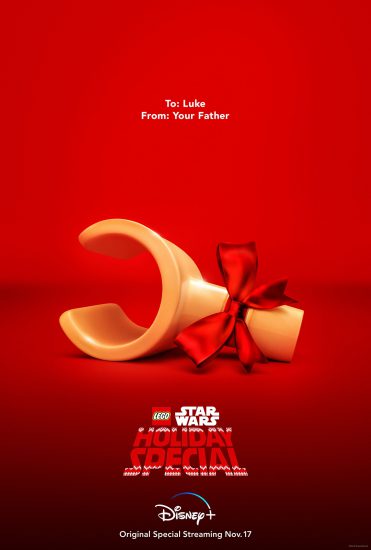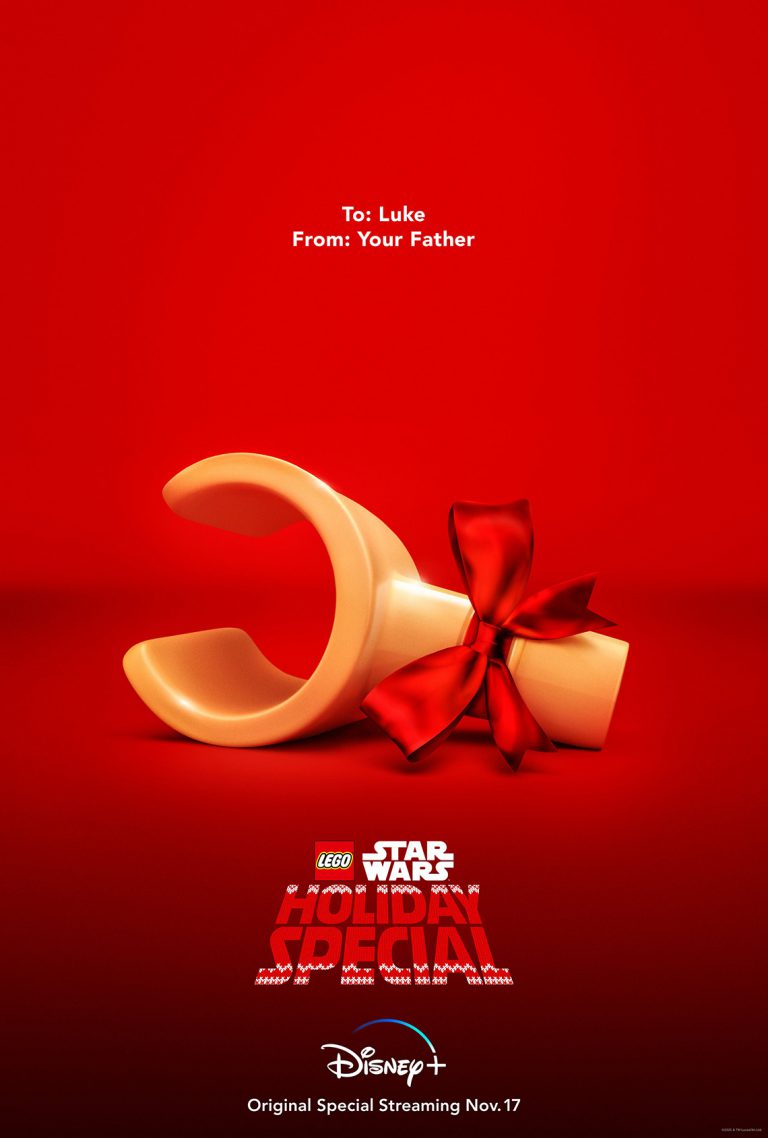 Disney has released a new poster for their animated feature, "LEGO Star Wars Holiday Special", which arrived on Disney+ on Life Day, Tuesday 17th November.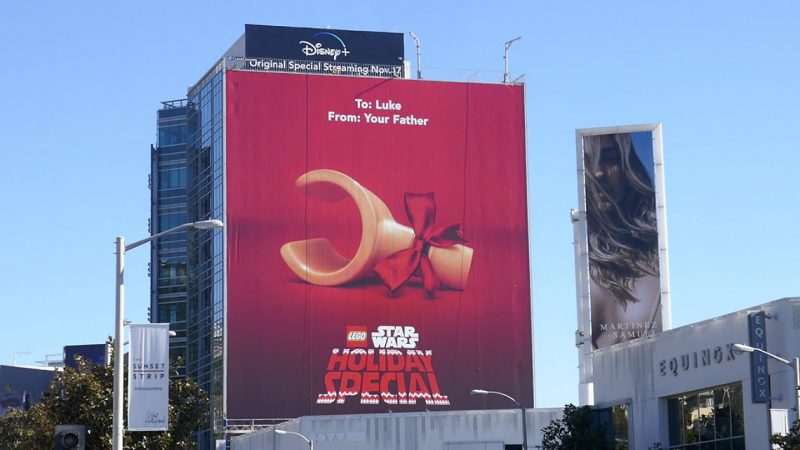 "The LEGO Star Wars Holiday Special" reunites Rey, Finn, Poe, Chewie, Rose and the droids for a joyous feast on Life Day.
Sainsbury's 3 part Christmas ads
There are three Sainsbury's Christmas adverts this year as part of the supermarket's festive campaign.
The collection of nostalgic adverts aims to take a heartfelt look at food, family, and memories, centering around the personal stories of modern British families and their connection to Christmas food.
In each advert, the stories are brought to life through a combination of home video-style footage and phone conversations between family members in the present day.
The first of three mini-films, Gravy Song, tells how a father and daughter's excitement for Christmas gets them talking about his gravy and his 'famous' gravy song. The song brings back memories of years gone by, as the daughter tries to cope with the embarrassment of her dad's singing, whilst admitting her love for the gravy (and the song).
However, in response to the ad a select few took to twitter and were seen complaining about it featuring a black family. Unexpected comments said that the advert was "not inclusive" and "did not represent them," while another said: "Another reason to boycott Sainsbury's."
Reassuringly, many people slammed the "racist" comments and praised Sainsbury's on their diverse representations in the comments.
"With all the other Christmas ads mostly featuring interracial couples/families, it's nice that you have done a black family, a dark skinned one at that! Who you rarely see on TV, thank you," one person said. Other comments said: "It's a shame that racism still exists today in our society."
Sainsbury's responded to the complaints saying:
"What Christmas will look like is uncertain for everyone at the moment, but we wanted to focus on how food can connect people, whether they're physically together or not. These ads aim to evoke memories of Christmas food, which can transport you home wherever you are."
Papa John's Giving More This Christmas
In an effort to raise awareness and support two of the most prevalent issues the UK is currently facing, hunger and homelessness, Papa John's is launching its 'Giving more this Christmas' campaign, which sees the pizza delivery chain donating a chunk of their creative and marketing budgets to Crisis and the Trussell Trust.
To put the money which would have otherwise been spent on creative designs and production costs to better use, Papa John's instead, enlisted help from internal staff to design and create the assets for its Christmas 2020 campaign.
Plenty – A Very Messy Christmas
Plenty, the well-known kitchen roll brand is embracing the messiness of Christmas this year – totally breaking the usual conventions of Christmas advertising.
Whilst we love our Christmas ads, none of them represent the reality of the season quite like Plenty.
From the baby niece who gives us a milky 'welcome vom' to the dog's surprise wee under the Christmas tree, the spilled gravy, the floored turkey, the mishaps, the awkward encounters, and all the things you can't unsee. (Like Grandma pulling tinsel out of the cat)
The inescapable reality is that Christmas is stressful and messy and despite all that – there's nowhere we'd rather be.
John Lewis Christmas ad inspired by the kindness of the British public
Christmas lovers officially kicked off their festive countdown this morning by watching this year's John Lewis Christmas Ad
In a slight deviation from the norm, the brand has decided to focus on random acts of kindness between others, inspired by the selflessness of the British public during the coronavirus pandemic.
The story is essentially one of people being kind to those around them during the holiday season. Though-out the ad a heart is subtly gifted from one person to the next capturing the passing on of the Christmas spirit.
Unlike other years, the ad switches between a series of eight different styles of animation each created by a separate artist. The decision was made by the retail group as a means of helping the struggling creative community.
Executive director, Pippa Wicks said "We wanted to have a message out there about thinking of others and helping families in need and people in need,"
While there's no reference to coronavirus, zoom calls, or social distancing, the retail giant did admit that they almost scrapped the Christmas ad altogether.
The advert is backed by A Little Love, an original song by the Brit Award winner Celeste with ten pence from each download of the track going towards charity.
DFS Christmas ad stars Wallace and Gromit
DFS have released their Christmas advert today featuring none other than loveable duo Wallace and Gromit.
Made in the same claymation style, the 30-second spot see's Wallace taking his latest invention and Gromit door to door, carol singing.
With his herd of suspended sheep in tow Wallace surprises neighbours with a rendition of Deck The Halls made only from the 'baaa's' of his trusty choir. After the performance, we can see Gromit shivering as he stares longingly through the window into the family living room.
Luckily, the family invites Wallace and Gromit inside, where they too put up their feet and relax on the sofa. Wrapped up in a blanket, they join the family (and sheep) for festive treats.
'Over the winter months, our living rooms play an even bigger role for many families. Krow's new campaign captures the much-loved, Christmas mood, with an injection of Wallace & Gromit classic humour,' says Nick Ashworth, Marketing Director at DFS.
Aardman Director, Will Becher, who worked on the ad, commented: 'I'm thrilled to be bringing Wallace & Gromit back to our screens for this special Christmas spot with DFS, in a warm and wonderful winter tale – involving carol singing sheep.
Coca Cola – The Letter
Coca-Cola has released their very wholesome Christmas ad this week showing a father's mission to deliver his daughter's Christmas list to Santa.
The ad begins as we see the father leave home to go to work on a coastal wind farm. Before he leaves, his daughter remembers to give him her Christmas wish-list addressed to Santa.
Then begins an epic journey across a treacherous landscape full of rivers, forests, and snow before finally arriving in the North Pole – only to find that Santa's grotto is closed.
Thankfully, he turns around to see Santa pulling up in his famous Coca-Cola truck ready to drive him the long journey home. Once they arrive the dad finally opens his daughter's letter, which reads "Dear Santa, please bring daddy home for Christmas", prompting the pair to reunite as Santa drives away.
"This year, the Christmas season is set to be more meaningful than ever before," Kris Robbens, marketing director at Coca Cola Great Britain, said. "Our new ad reflects the real magic of Christmas – our greater appreciation for loved ones, a sense of community, and our need to be present with each other this Christmas, above all else."
Disney – From our family to yours
Disney's animated tale, which was released across the world this morning, is inspired by nostalgia and connection particularly during the festive season and at the end of a, particularly tough year.
The ad introduces two new characters – the grandmother, Lola, and her granddaughter – and of course a Mickey Mouse toy who is passed down from generation to generation. The toy is gifted to Lola as a young child by her father. With each passing year, Mickey comes to symbolise Lola's childhood and her on-going connection to her granddaughter. As Lola begins to worry that her granddaughter is drifting away – the Mickey toy comes to inspire a nostalgic and special Christmas morning for a now elderly Lola.
London-based singer Griff is behind the soundtrack, called Love Is A Compass. The advert has been produced in partnership with children's charity Make-A-Wish, which has been working with Disney for 40 years.Griff said: "The lyrics of the track and the storytelling in the advert are powerful and important. The theme of family and loved ones are front of mind for many of us – especially this Christmas."From now until the end of December, 100 percent of the proceeds from the single will be donated to Make-A-Wish.
Aldi – Kevin the Carrot returns
Finally, we can breathe a sigh of relief. After seeing Kevin the carrot accidentally ejected out of a fighter jet last week, perilously falling to earth with his parachute in flames – we thought he was a goner. See here
Thankfully Aldi has released its full Christmas ad a week later to satisfy our need for answers.
After a rough landing Kevin is determined to be reunited with his loved ones in time for Christmas. Fortunately, as he wonders the snowy desolate plains a prickly hedgehog called Harry appears, who agrees to give him a lift home. However, this is just the start. As the two speed across the countryside at night, they accidentally fall into a deep ravine filled with icy water. As luck would have it they end up being washed 'ashore' directly outside of Santa's workshop. Thankfully Santa spots the two new friends and agrees to personally take them both home on his sleigh – just in time for Christmas.
Walkers – Sausage Roll Flavour 
Walkers Crisps has released its festive Christmas special starring YouTuber and two times Christmas No.1 holder, LadBaby, with supporting roles from East 17's Tony Mortimer, Walking in the Air singer Aled Jones, and Walker's mainstay, Gary Lineker.
In the spot, the gang performs a series of adapted Christmas carols with lyrics that celebrate the arrival of Walker's new sausage roll flavoured crisps.
The ad was created in partnership with The Trussell Trust, the charity which supports food banks across the UK. The crisp brand has pledged to help LadBaby raise more money than ever in its name this Christmas.  Walkers had already pledged £1m to The Trussell Trust earlier this year, as the charity needs more support than ever due to the ongoing effects of the pandemic.
Amazon – The show must go on
This year Amazon tells us the inspiring story of a young ballerina who despite all her practice finds out that her show has been cancelled due to Covid. Set to an arrangement of Queen's 'The Show Must Go On' the film features 17-year-old French ballet dancer, Taïs Vinolo.
Despite her dreams of dancing the lead role being cancelled, she doesn't let this hold her back and continues to practice her routine – dancing whenever and wherever she can. Her younger sister, inspired by her determination makes home-made invites for the local community – giving her sister a stage and an audience in an emotional final performance.
TK Maxx – Lil Goat 
This year TK Maxx acknowledges that we've all have a tough 2020 and that even 'Lil Goat' deserves something special for such a hard year.
Created by Wieden+Kennedy London and directed by Matthijs van Heijningen, the spot follows 'Lil' Goat' wearing a stylish designer outfit as she struts her stuff across a snowy field. All to the amazement of a herd of onlooking sheep. When asked by his wife if Gary bought the goat a designer outfit, he replies – through teary eyes. "Yes, she's had such a hard year. She bloomin' well deserves it if you ask me".
TK Maxx is well known for it's often weird and wonderful delivery of an important message, with this advert being no different. After the year we've had, everyone deserves to feel special this Christmas.

M&S – This is M&S Christmas Food
We all know what an M&S ad looks like and this year they've added a special twist to an already mouth-watering Christmas campaign. 
M&S has teamed up with nine beloved celebs: Olivia Coleman, Chiwetel Ejiofor, Eddie Redmayne, Gillian Anderson, Dame Helen Mirren, Jeremy Irons, Dame Julie Walters, Naomie Harris, and Tom Hardy, who will each voice a different food porn ad.
This particular ad is voiced by Olivia Coleman as evidenced by the slightly more humorous and carefree narrative to the video. As with any M&S advert, it's beautifully shot – pushing its Christmas range ahead of its critical sales period. The 8 remaining ads are to be released each week over the Christmas period with £2 million being donated by M&S to all of the celebs chosen charities.
Very – Very Moments 
Very has released a heartwarmingly honest and relatable spot this season intending to show us that Christmas is about the little moments, not some clichéd portrayal of Christmas day.
From 12ft Christmas Trees in a 10ft room to forgetting to get Vivian the bin man a present, all of the little things that go into Christmas, for better or worse are what make it so special.
The 90-second spot ends with the line: 'Christmas is full of amazing moments. Christmas is this Very moment'. The TV ad, which launches today in primetime during ITV's Pride of Britain, will be supported by an out-of-home campaign, print, and online ads. It will be followed by a 60-second version and shorter formats highlighting all those different festive moments in the run-up to Christmas.
Argos – The Book of Dreams
After scrapping the Argos catalogue in June following a 46-year stint, Argos brings back its second chapter to 'The Book of Dreams' – A tagline that originated with comedian Bill Bailey when he mentioned the famous catalogue in one of his stand-up performances.
The ad begins with two girls finding a magic box in the Argos Christmas guide which transports them outside the confines of their living room and into a marvellous theatre filled with seats, chandeliers, and props. 
To the amazement of their family – the magical duo performs a series of increasingly impressive stunts as their surroundings change around them. For their final trick, Daisy the youngest sister makes Lucy disappear in a cloud of smoke, only to have her reappear in the upper levels of the theatre.
Lego – I think to myself
Lego's newest Holiday ad celebrates children's creativity through the magic of play. The campaign promotes families coming together and experiencing the joyful, humorous adventures that children create as they build, unbuild, and rebuild with Lego products.
We're first introduced to a family innocently playing with lego in their living room. Soon though, the four walls are gone and viewers are taken on a whimsical journey through the children's imagination as they sing a reimagined version of 'What a Wonderful World'.
Clearly, this is an ad that only Lego could pull off, not a surprise when every character, animal, and robot in this story is based on pre-existing lego products. 
The holiday campaign was created by the Lego Group's internal agency, the Lego Agency.