Kazakhstan adopts Borat's "Very Nice!" catchphrase to promote tourism
By Joe Colquhoun on Monday, November 2, 2020
Kazakhstan, the home of the infamous Borat Sagdiyev, has adopted the brash, moustachioed character's catchphrase – "Very nice!" – for a new tourism campaign.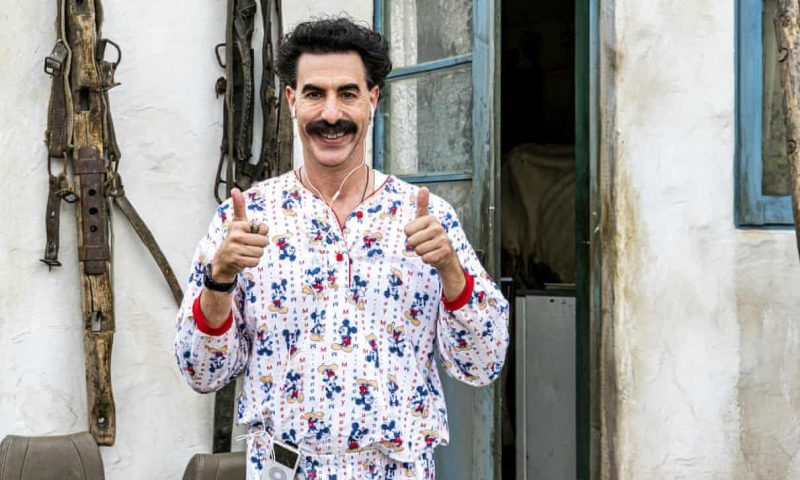 In the original film Borat, played by Sacha Baron Cohen, depicts his homeland as misogynistic, homophobic, and anti-Semitic – of course, his latest film followed a similar suit.
However, despite these less-than-flattering depictions, Kairat Sadvakassov, the deputy chairman of Kazakh Tourism has agreed to adopt Borat's catchphrase in a new campaign that "offers the perfect description of Kazakhstan's vast tourism potential in a short, memorable way."
"Kazakhstan's nature is very nice; its food is very nice; and its people, despite Borat's jokes to the contrary, are some of the nicest in the world. We would like everyone to come to experience Kazakhstan for themselves by visiting our country in 2021 and beyond so that they can see that Borat's homeland is nicer than they may have heard," he said.
The ads show tourists hiking with a selfie stick, ("Very nice!"), drinking fermented horse milk ("Mm, that's actually very nice!"), marvelling at the architecture ("Wow, very nice!") and posing for a photograph with Kazakhs in traditional dress ("That's very nice!").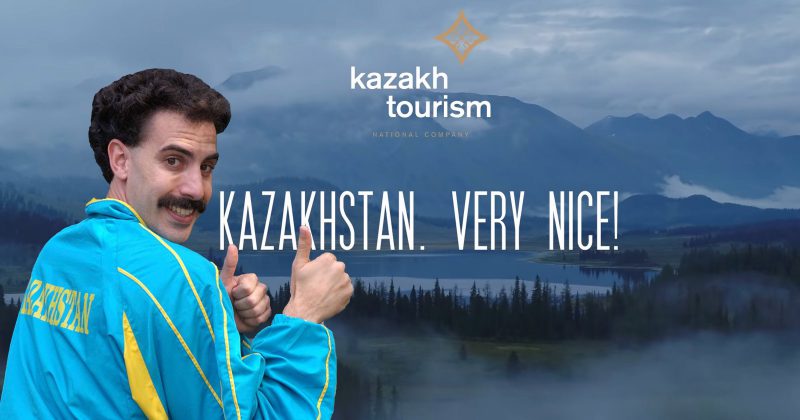 The idea for the campaign came from American Dennis Keen, who travelled to the country on a high school exchange, then studied with a Kazakh professor at Stanford University. With a lot of time on his hands due to the coronavirus pandemic, he and a friend pitched the idea to the Kazakh tourism board and "immediately" got the go-ahead to make four 12-second ads.