Iwan Rheon stars in live video game The Kraken's Revenge for Halloween
By Mark Perkins on Friday, October 30, 2020
The Kraken Rum has teamed up with Iwan Rheon – best known for his role in Game of Thrones a – to become the leading character in its new live video game 'Screamfest 4: The Kraken's Revenge' due for release this Halloween.
Created by legendary games director John Zurhellen of Grand Theft auto IV and Manhunt 1 & 2 fame, this one of a kind live video game will be a world first as players will be able to use their smartphones or computers to issue commands to British acting star, Iwan Rheon and watch him respond immediately on a live video link.
Inspired by John Zurhellen's illustrious career in creating Hollywood blockbuster-style games spanning almost two decades, the stalker-like game will see fans guide Iwan using a single torch light, directing them through a series of terrifying rooms, tiny cramped cells and damp, well-trodden corridors to safety – before it's too late! Tense, frightening and chillingly dark, players must evade The Kraken's nemesis at all costs.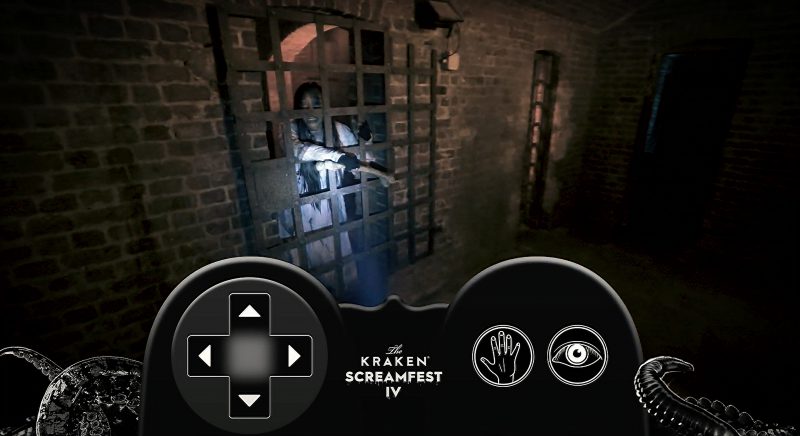 In exchange for tickets (priced at £10 each per 10-minute slot),this exclusive offering included The Beast's bespoke game-guide, ingredients and just enough Kraken Rum to mix it altogether (not the game-guide, though) to create an exclusive Halloween cocktail.
Creative agency: Cow