Childline reassures young people that 'Nobody is Normal' in latest campaign
By Joe Colquhoun on Monday, November 30, 2020
This week Childline launched their latest campaign 'Nobody is Normal' – designed at letting young people know that no matter how they feel inside, there's always someone to talk to and that they're never alone.
During lockdown and at the height of covid news the NSPCC revealed that counsellors across the UK had been hearing from children that were struggling with fitting in or feeling normal in their own skin. These issues more broadly covered topics around body image, sexuality, gender identity, and mental health.
'Nobody is Normal' highlights these issues to let young people know that it's OK to feel this way, it's a shared experience, and reassure them that we're all worried about being different.
The film is a beautifully crafted stop motion piece by Blink Productions and The Gate, with the unforgettable soundtrack of 'Creep' provided by Radiohead. The song perfectly captures the melancholy mood of the story and introduces itself to a new generation of teens who may also feel this way.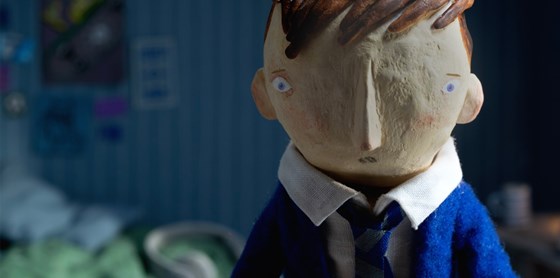 Created by John Osborne, Rickie Marsden, and Sam Whatley, under Chief Creative Officer Lucas Peon at The Gate. Directed by Catherine Prowse at Rowdy. The campaign will run across targeted digital and social channels throughout November.