6ft Mr Darcy cake revealed to launch Drama season
By Staff on Friday, September 4, 2020
A life-sized cake of the much-loved Mr Darcy character played by Colin Firth in the BBC mini-series of Pride and Prejudice, has been unveiled today in the 25th anniversary year of the iconic drama to celebrate the launch Jane Austen Season on UKTV's Drama channel.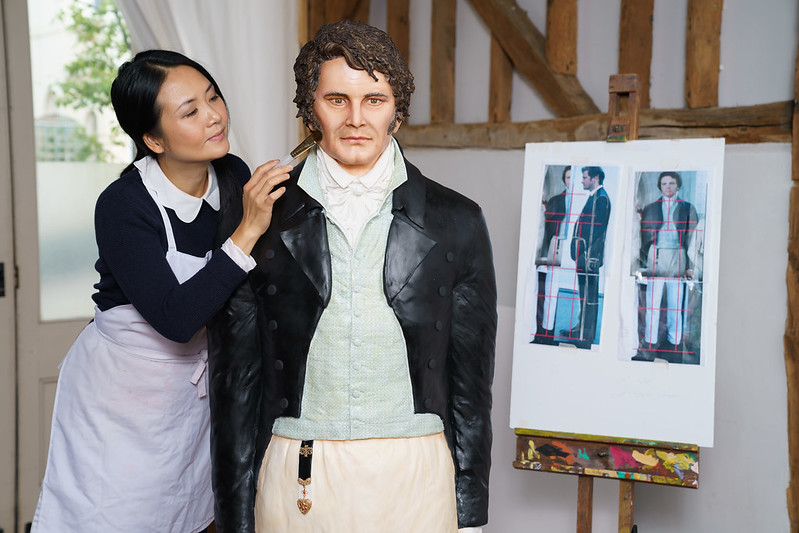 The 6ft cake was unveiled to the public today at National Trust property Lyme Park in Cheshire – which was used as Mr Darcy's home Pemberley in the mini-series and where the famous lake scene was filmed.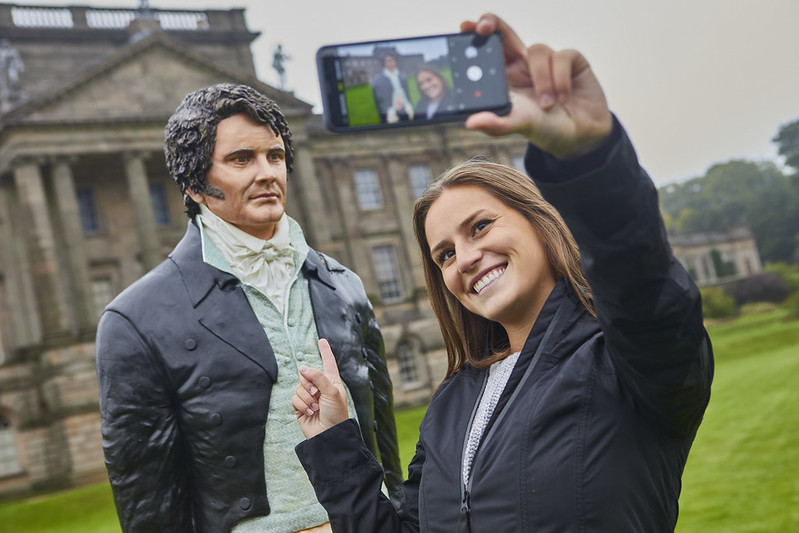 Colin Firth sparked 'Darcymania' in 1995 when he hit TV screens as Pride and Prejudice's Mr Darcy; and new research reveals that his character is still as much of heartthrob today – with 79% of Brits confirming that he is the 'tastiest' male lead to appear in a British TV period drama in the last 30 years.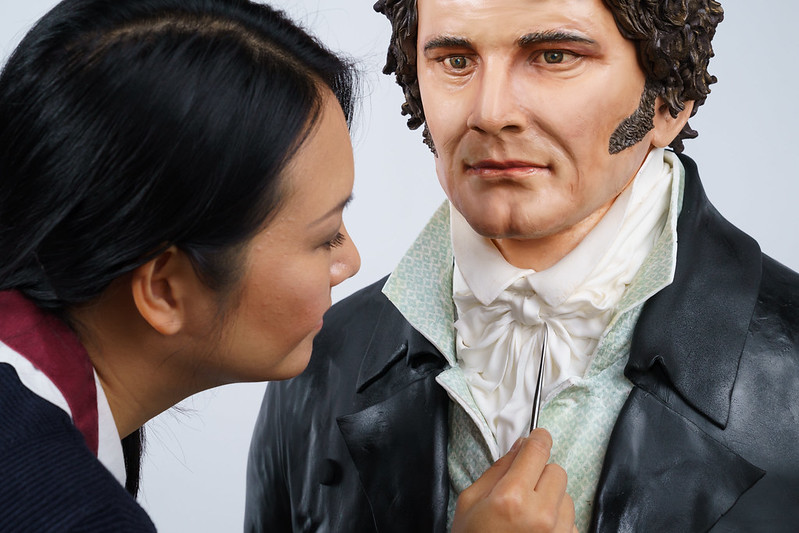 World renowned cake designer, Michelle Wibowo, worked on the creation of Darcy's cake counterpart; a process which took over 200 hours. Michelle began by assessing images from the screen hit and to create a sketch design to help perfect Firth's look and create an accurate model even down to the smallest detail.
Emma Ayech, Drama channel director said: "We're so excited to be able to celebrate 25 years of the Pride and Prejudice TV classic with our 'Delicious Darcy' cake – hopefully one that all the Colin Firth fans out there will enjoy!  We can't wait to bring some classic Austen mini-series to living rooms around the country this September with our Jane Austen Season – as the days start to get shorter, what better way to spend a cosy afternoon than with a period favourite".
So this is the craziest and best news story I have seen today and the big question really is how do I get myself a lifesize Mr Darcy cake so I can celebrate the 1995 tv series' anniversary too? https://t.co/lvykYxAnHN

— Lizzie Rogers (@historylizzie) September 3, 2020
Wait, a six-foot, life-size Colin Firth Mr Darcy *cake*? I think this is the first time I've truly understood the psychology of Dickens's Miss Havisham. #JaneAusten #Janeite https://t.co/lJMJCoPkMz #Janeite #JaneAusten

— Devoney Looser (@devoneylooser) September 3, 2020
Slices of the Delicious Darcy cake will be available for visitors to Lyme Park to enjoy from today.
Agency: Taylor Herring