Samsung promote virtual Notting Hill Carnival with 8K Campaign
By Staff on Thursday, August 27, 2020
Creative PR agency Taylor Herring are delivering a multiplatform campaign to amplify Samsung's partnership with Notting Hill Carnival this weekend.
For the first time in its 54 year history, Notting Hill Carnival has moved entirely online, opening up to a global audience that can share in one of the world's greatest cultural events.
Taylor Herring were briefed to amplify Samsung's 'Shoot in 8K. Watch in 8K' marketing campaign which shines a spotlight on the superior filming and viewing resolution of Samsung's flagship Galaxy S20 phones and QLED 8K TV range.
The campaign aims bring to life all the 'Colours of Carnival' in 8K detail.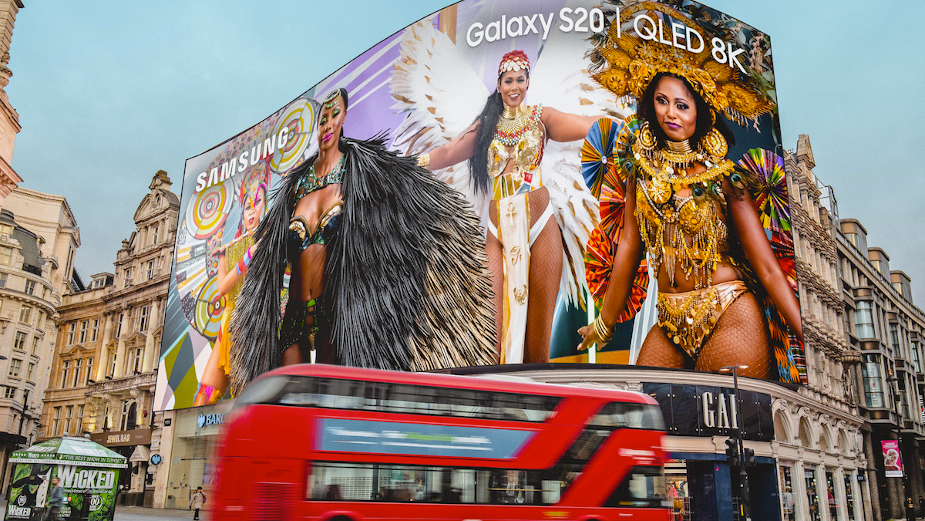 The agency have been shooting content for the past 12 days – producing a series short films with percussionists, dancers, costume designers and chefs.
The mini films were shot on Galaxy 20 phones and will be screened on the carnival's YouTube channels, social media channels, giant outdoor screens and at Samsung KX in Coal Drops Yard, London.
A preview trailer gives a first look at what to expect from this weekend's Virtual Carnival content.
The award-winning agency brokered the partnership with the carnival and are overseeing all creative and production elements.
The teaser content features Caribbean chef Levi Roots cooking up a Carnival inspired feast, Brazilian Samba-Reggae band, Batala's impressive beats and the costumes of London based designer Melissa Simon-Hartman who has designed costumes for Beyoncé's Black is King album.
Dan Hastings, director of TV /AV at Samsung UK and Ireland, said: "Notting Hill Carnival is one of the UK's most loved and prestigious events and another that has been knocked by the uncertainties of this year.  We're delighted to be collaborating with the team to further shine a spotlight on this year's digital carnival using our 8K technology."
The campaign will kick off on London's Piccadilly Circus screen on Friday.