US School Bus with Prince Andrew message drives past Buckingham Palace
By Alex Butler on Friday, February 21, 2020
A classic American-style school bus was driven past Buckingham Palace this afternoon with a message on the side appealing for Prince Andrew to answer questions from the FBI about his links to the sex offender Jeffery Epstein.
As well as having an image of the Duke of York emblazoned on it, a banner on the the bus pleads to the public: "If you see this man please ask him call the FBI to answer their questions."
The stunt was pulled off by US lawyer Gloria Allred, who represents some of Epstein's victims. She gave an impromptu press conference on Friday in New York and appealed directly to Andrew to come forward to the FBI.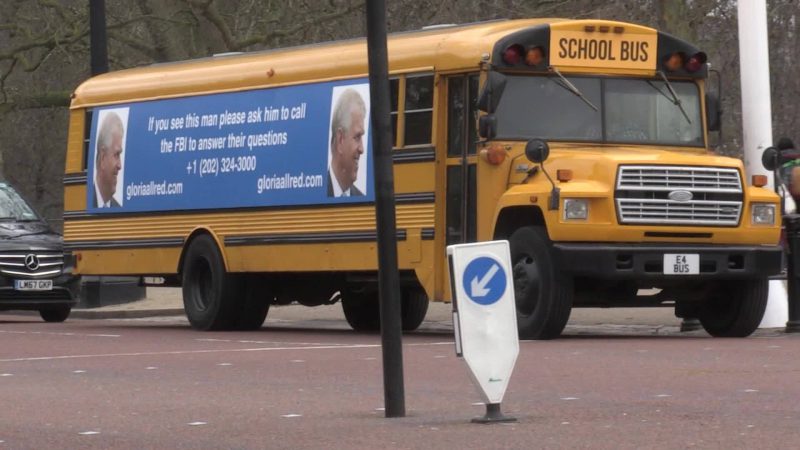 The yellow bus drove through central London as well as outside Buckingham Palace, putting more pressure on the Prince. He has yet to respond to FBI approaches in the ongoing investigation into Epstein and his abuse of underaged girls. However, sources close to Prince Andrew have denied he has been uncooperative. Andrew has come under renewed pressure on his friendship with Epstein since his disastrous Newsnight interview in November of last year.
Prince Andrew was seen for the first time since turning 60 today.
@ButlerAlexG