Burger King unveils 'Moldy Whopper' as burger goes preservative-free
By Lucy Turner on Thursday, February 20, 2020
Burger King wants customers to know that its Whoppers go moldy — and that it's actually a good thing.
The burger chain on Wednesday unveiled pictures of its new, preservative-free Whopper – with the burger is covered in mold, decaying as it's consumed by green fungus.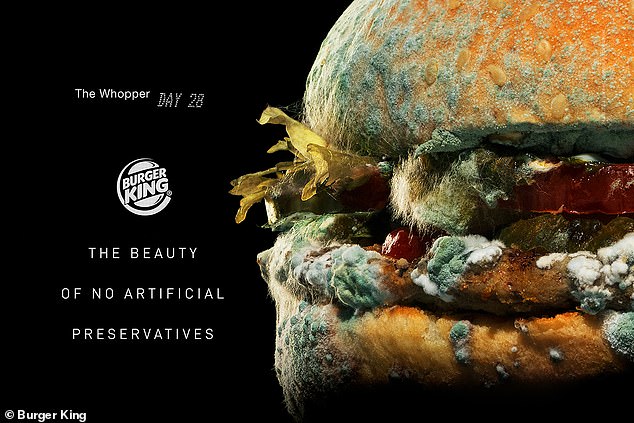 The campaign has been devised to highlight the fact that Burger King has removed artificial preservatives from the Whopper sandwich in over 400 restaurants in the US.
The new campaign seems to be taking a dig at McDonald's, which over the years has been the subject of several viral photos and videos spotlighting its burgers — and showing that they look the same even after years and years, with no sign of decay.
Opinion on social media has been divided. One Twitter user asked 'What were you thinking with that ad?' – another simply commented 'Gross.'
However, they're clearly doing something right, with one user commenting, "I don't have to look at a moldy Whopper to know that I want a Whopper with cheese 24 hours a day 7 days a week"
Burger King restaurants throughout most of Europe have already done away with food preservatives amid an industry-wide shift toward healthier and organic ingredients.
"We believe that real food tastes better," Restaurant Brands International Global Chief Marketing Officer Fernando Machado said in a statement. "That's why we are working hard to remove preservatives, colors and flavors from artificial sources from the food we serve in all countries around the world."