'Not a Gun' campaign sheds light on racial biases within the American police force
By Joe Colquhoun on Thursday, February 27, 2020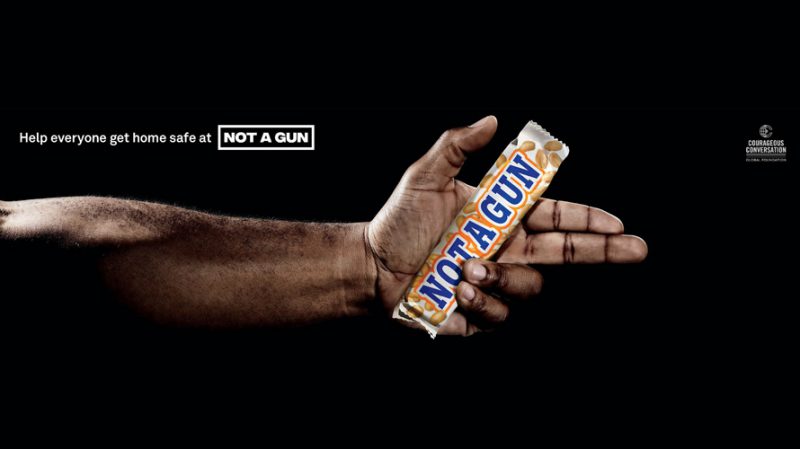 Goodby Silverstein & Partners have created a chilling video, print and outdoor campaign that draws attention to police shootings of unarmed black men. The campaign was created in the hopes that it would spur U.S officers to seek further training in unconscious racial bias and de-escalation techniques.
The "Not a Gun" video shows a series of white people entering a food mart, each buying a candy bar. A black customer enters, but when he orders the same candy bar, the clerk pushes a gun across the counter, suggesting unconscious bias turns mundane items into weapons.
The campaign was devised to not only draw attention to such tragic events but to aim for solutions to unconscious bias in society. The effort is also meant to drive people to the Not a Gun website, where visitors can educate themselves and sign a petition encouraging police to do the same.
The film was produced by Rakish and directed by Kevin Foley. The campaign, running through March 22 in Austin, Texas, includes broadcast, outdoor, print and digital media, overlapping SXSW.