Warburtons launch first-ever crumpet beer
By Jennie Muir on Wednesday, February 26, 2020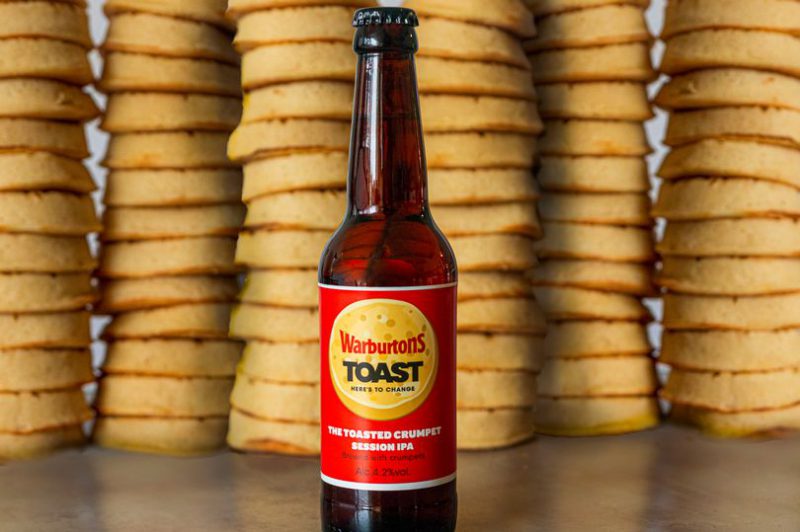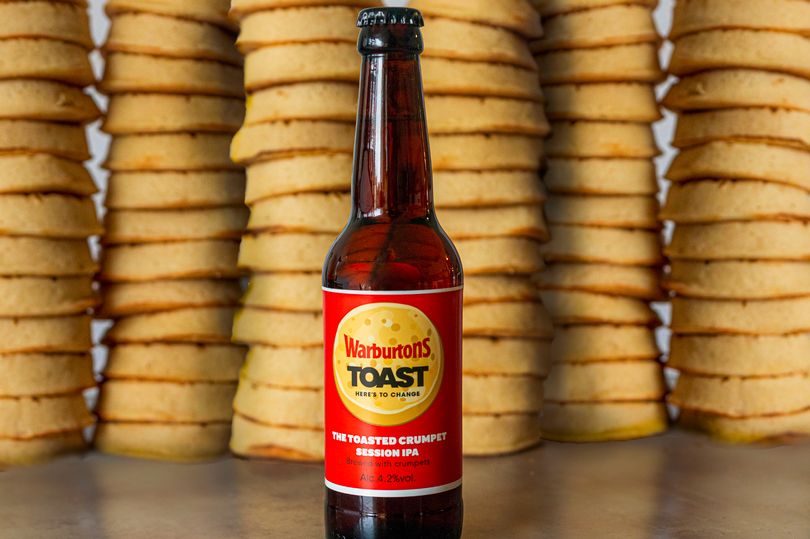 The British baking brand, Warburtons, have launched a new IPA brewed with the 'wonky' leftover crumpets who didn't make the cut.
Warburtons has teamed up with craft brewery Toast Ale in order to take the misshapen tea-time treat and create the first-ever beer brewed with crumpets.
James King, marketing and brand manager at Toast Ale, said: "We couldn't be more excited to venture into the world of crumpets. As a British staple, they bring something hole-y different than our bread brewed beer, with a unique taste. We will continue to toast change and hope everyone loves this new Crumpet Beer as much as we've loved brewing and tasting it!"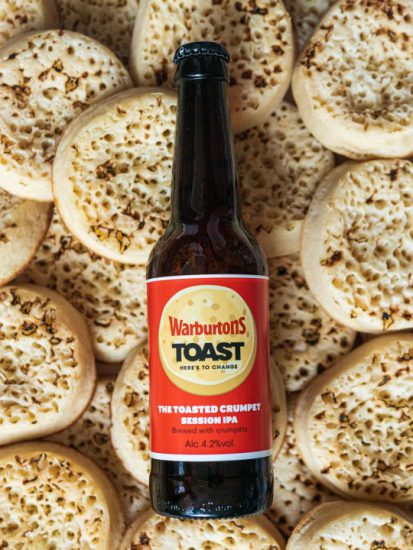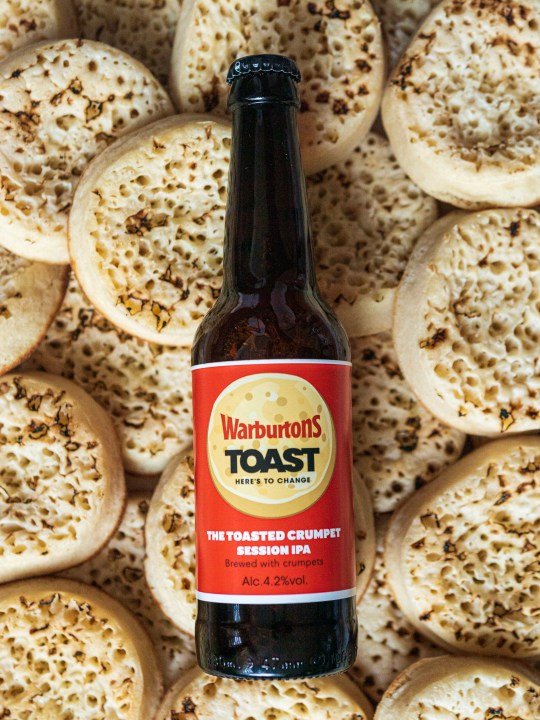 Warburtons said in a statement that this product comes as the company tries to find innovative ways to save its leftover products from becoming food waste. All profits made from the unique brew will go to charities working to fix the food system.
Head of Warburtons Product Innovation, Darren Littler said: "We're thrilled to announce an innovative way of utilising our 'wonky' products whilst celebrating the nation's love of crumpets."
"Not only are we proud that Crumpet Beer is our first non-baked product we've ever launched, there's nothing 'butter' than this cold brew teamed with a plate of warm crumpets!'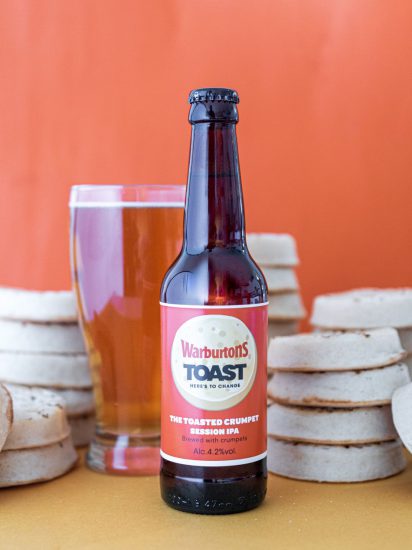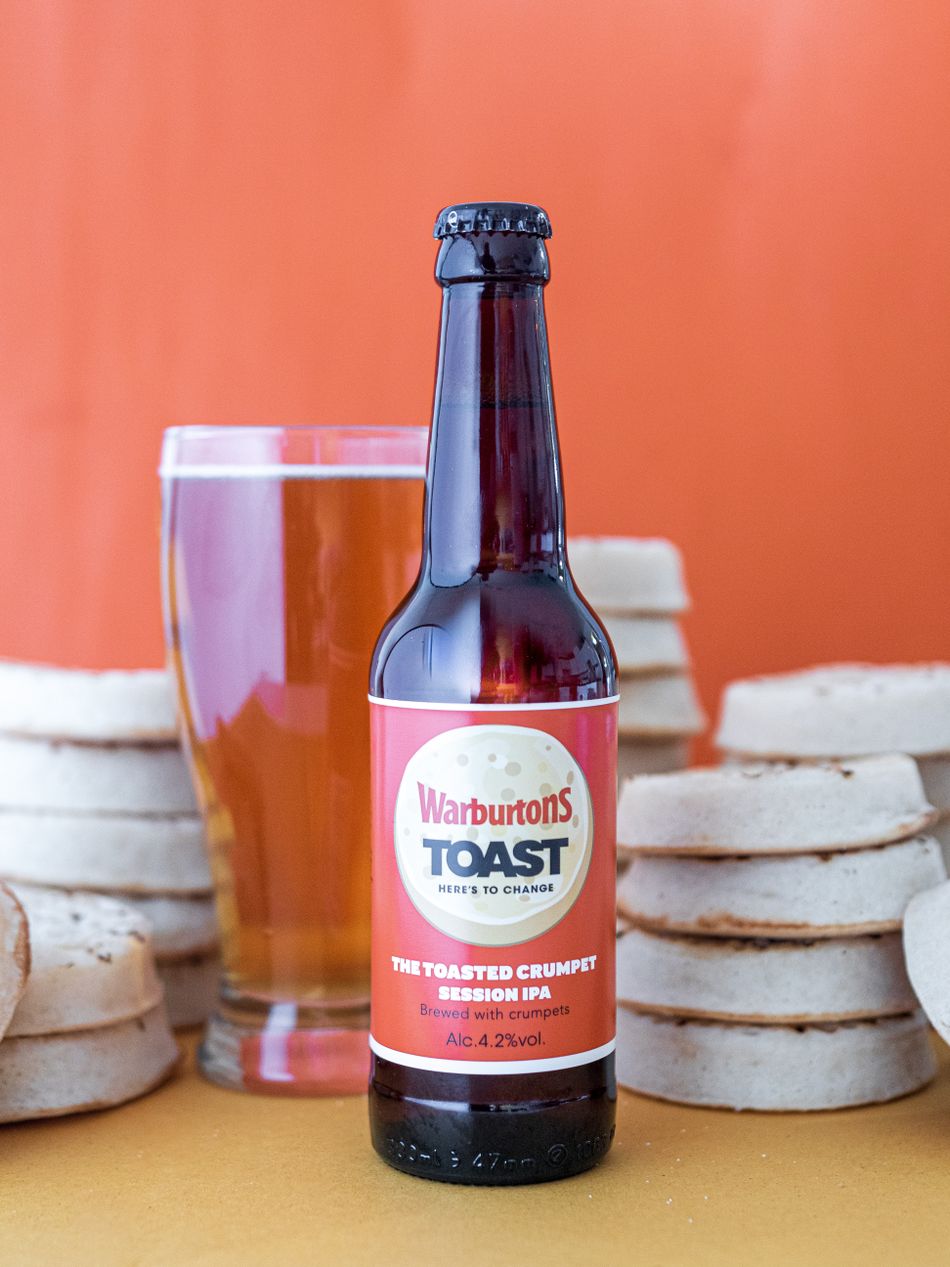 The limited edition crumpet beer is priced at £28 for a 12-pack and is now available from the Toast Ale website.
Raise a Toast. Save the world. Cheers.