Jif peanut butter wades into the great GIF pronunciation debate
By Maddy Standish on Thursday, February 27, 2020
It's an argument that's been going on since – what feels like – the dawn of time: Is GIF pronounced with a hard or soft "g"?
It's divided the internet, with companies like Facebook getting involved with a poll about the correct pronunciation in 2017. There's even a website dedicated to the cause, called How to Really Pronounce GIF.
The J.M. Smucker Company, Jif peanut butter's manufacturers, teamed up with Giphy to release special jars, that replace the classic Jif branding with "GIF".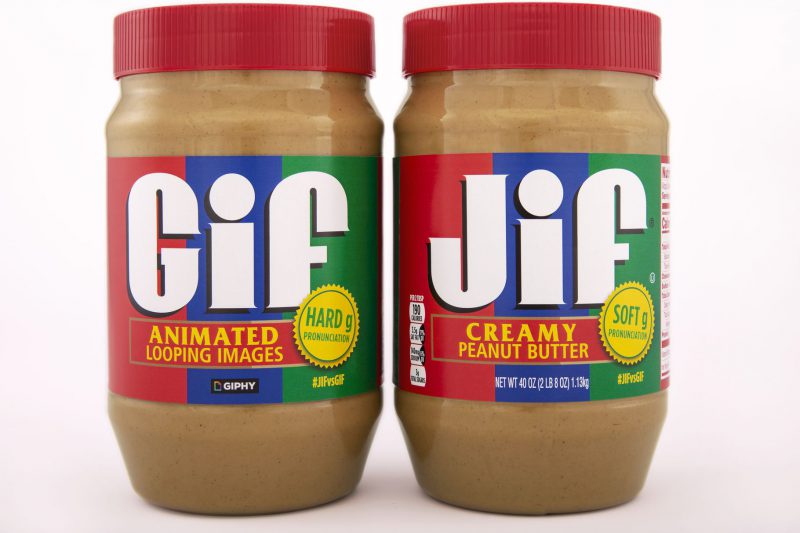 When the two jars are side by side, it's clear that there's an obvious difference in how the words should be said, making the case that they own the soft "g" pronunciation.
GIF stands for "Graphics Interchange Format", so should the acronym should logically translate with a hard "g". But, regardless of this and the opinions of many, including myself, The J.M. Smucker Company, Giphy, or millions of internet users, we're all technically wrong in the eyes of the GIF's creator. Steve White declared in 2013 that it should be pronounced "Jif".
The limited-edition jars are available on Jif.com and Amazon for $10 while stocks last.