KitKat reminds hobbyists to Have a Break with DIY model kits
By Maddy Standish on Monday, January 20, 2020
KitKat is reminding model makers to pause their intricate handiwork and down tools, in their latest iteration of their 'Have a Break' messaging.    
To reach fans in the small, but dedicated, community, they teamed up with Wunderman Thompson UK and Airfix, a model kit manufacturer.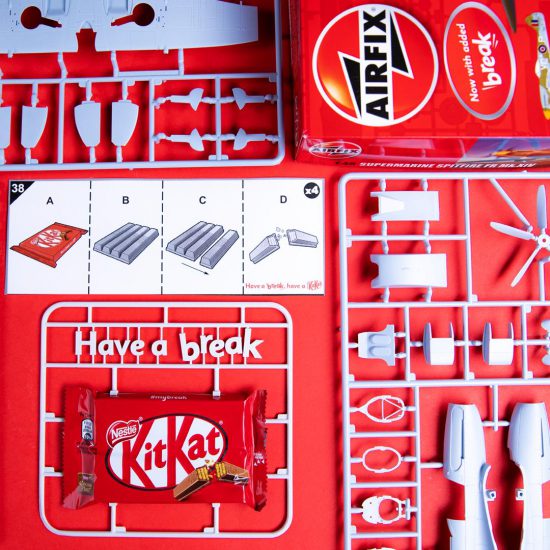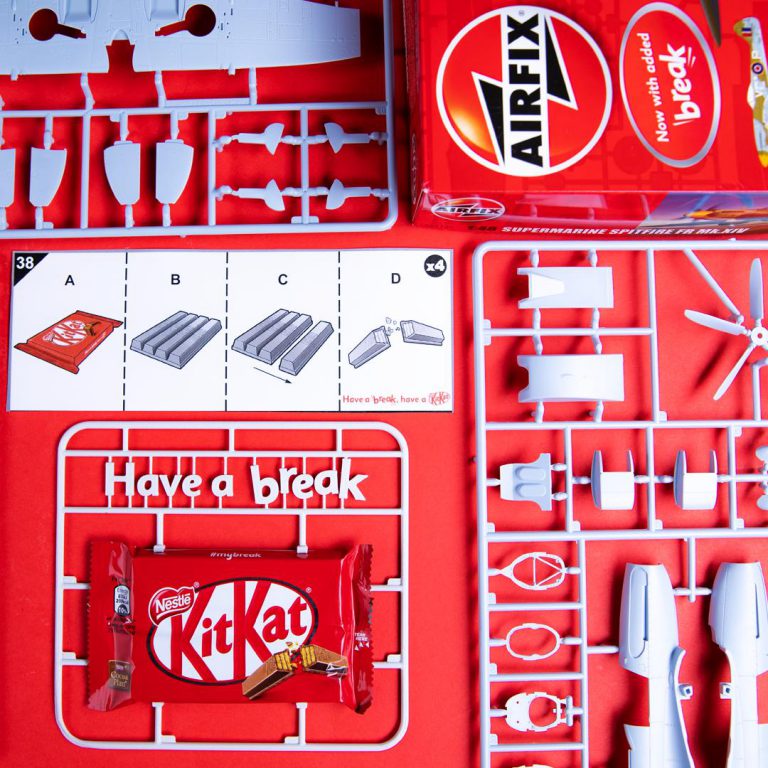 Together they created The KitKat Kit, a special edition of Airfix's Supermarine Spitfire. It includes a sealed KitKat mounted on a 3D-printed plastic 'sprue' with their famous slogan built-in. 
There was an additional sweet touch on the instruction booklet – step 38 – telling the hobbyists exactly when to open the bag and enjoy their break.