Images of Australia's heroic firefighters projected onto the Sydney Opera House
By James Herring on Sunday, January 12, 2020
Sydney Opera House lit up on Saturday night with images of heroic firefighters who have been battling bushfires across the country.
The projections began at 8.30pm on Saturday and were a tribute to the firefighters and communities who have suffered through the current crisis.
One image showed a woman hugging a volunteer firefighter, while another was of a sign which read: "Thank You firies."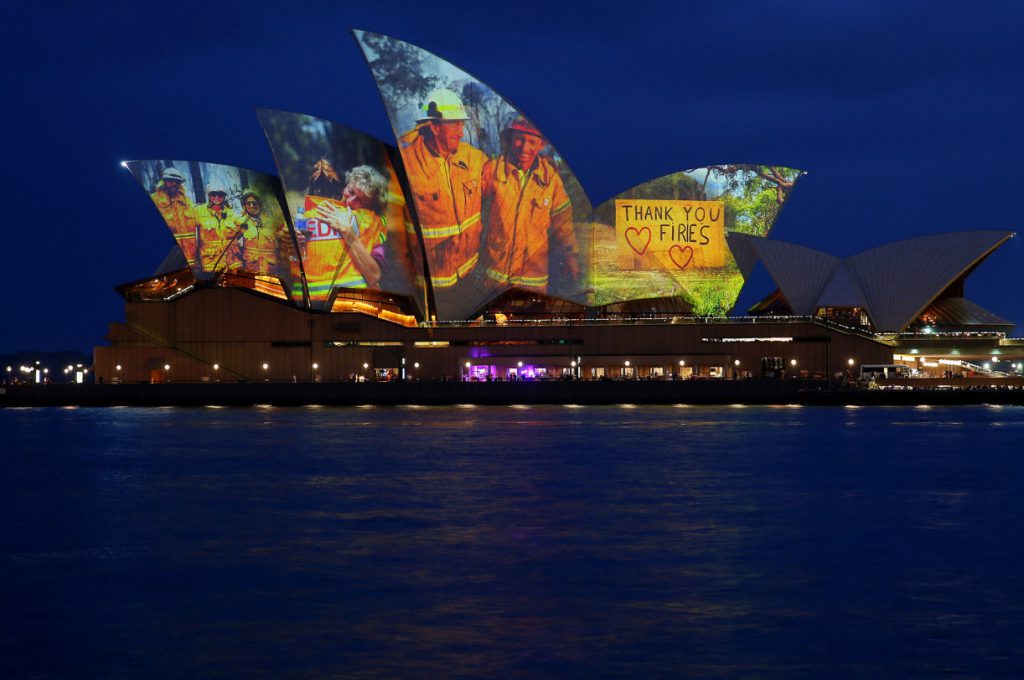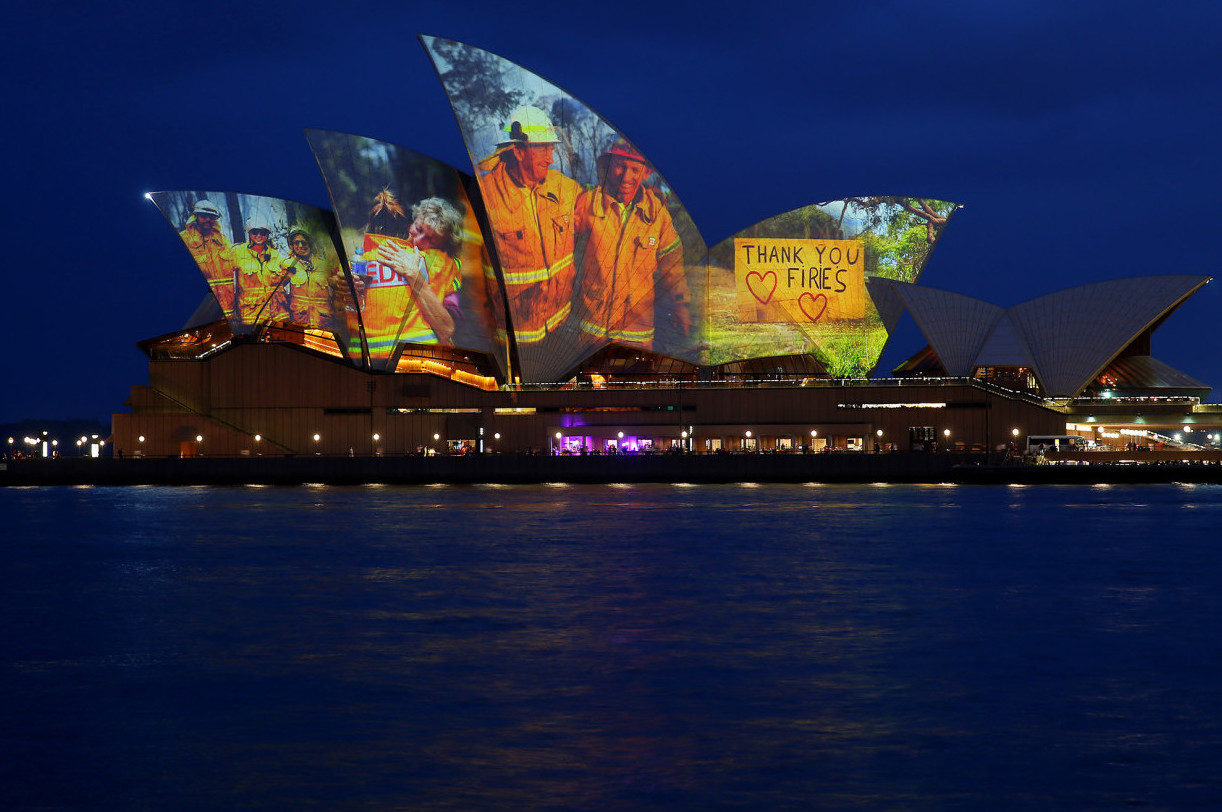 According to News.com.au, the display features images from photographers who have been capturing the fires over the past three months.
❤️

📸 Ken Leanfore pic.twitter.com/K7BuNsYTmi

— Australia (@Australia) January 11, 2020
Images show firefighters in action, signs with messages of support and people embracing.
Darcy Prendergast from Mebourne production company Oh Yeah Wow has released an animation focusing on the 'lazy politicians' who have ignored the suffering of people and wildlife.
He describes the film as 'a rallying cry for hope, in a country increasingly scarce of it'.
Voiced by a young boy, the poem acts as an open letter directed towards the very politicians that have failed his generation. Accompanied by a colour palette of scorched red and orange the audience is taken on a journey of anguish and resentment towards those in power.
You can help support injured Australian wildlife by making a donation here.