Burnt Christmas Tree erected to help victims of Australian bushfires
By Maddy Standish on Friday, December 20, 2019
The bushfires across Australia have cast a shadow over what should be the most festive time of year. 
To raise funds for the Australian Red Cross and help bushfire victims, DDB Sydney has partnered with artist James Dive to create The Burnt Christmas tree.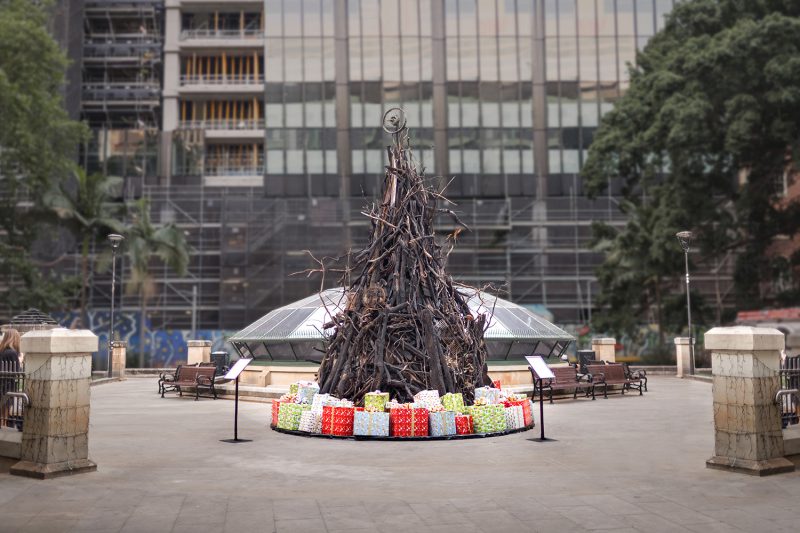 The 5-meter tall installation is made with materials from areas affected by bushfires with burnt branches and scorched household objects, like a farm gate, bicycle, and fire alarm. It stands in contrast to the bright Christmas presents at its base.
While serving as a poignant reminder of the fatal bushfires that continue to devastate Australia, the tree is also adorned with eucalyptus and banksia seeds, to symbolise regrowth and renewal.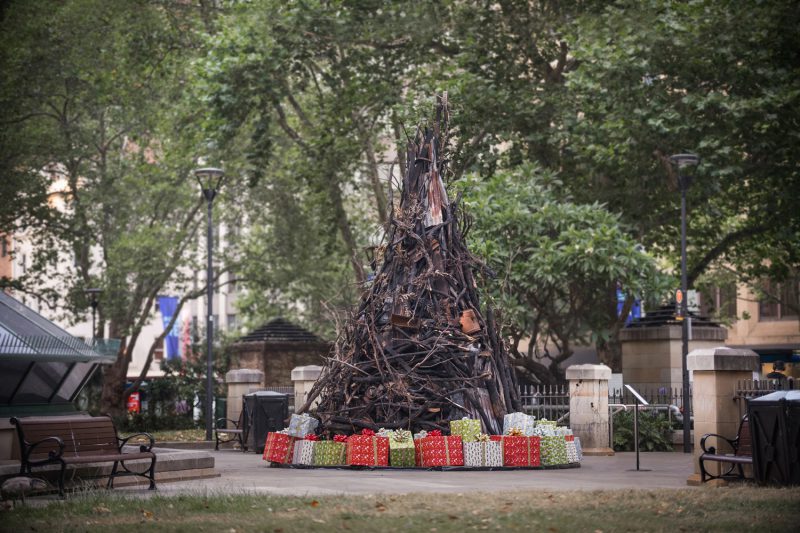 "The devastation to families and community is beyond what many of us can even comprehend. We hope this twist on the traditional symbol of giving and joy at this time of year will help capture people's attention and provide them with an easy way to donate," said Tara Ford, chief creative officer, DDB Sydney.
People can donate via QR codes on the gifts under the tree. You can also donate online at www.redcross.org.au/tree