Boden festive campaign celebrates UK hospital staff as the 'real stars of Christmas'
By Rachel McCullough on Wednesday, November 20, 2019
This year, Boden's festive campaign celebrates those working in the healthcare service as the 'real stars of Christmas' and surprises them with a Christmas celebration of their own.
Spending most of their time in hospital scrubs and rarely getting the chance to dress up, those on the frontline of the UK healthcare service often miss out on parties with friends and family over the festive period.
To say thank you for their hard-work throughout Christmas, and all-year round, Boden surprised a group of doctors, nurses and hospital staff with a festive fashion makeover, featuring Boden's new-season partywear, and a Christmas party for all to enjoy.
Johnnie Boden, Founder of Boden says; "For most of us Christmas Day is all turkey and too much over-indulgence. But for those on the healthcare frontline this festive season, the reality is very different. That's why our 'Wear The Joy, Share The Joy' campaign is about celebrating and giving something back to the real stars of Christmas."
The men and women featured in the campaign are; cardiology auditor Cara, patient experience manager Joe, paediatrician Katie, doctor Katrina, A&E nurse Nadine, IT project manager Petrina, A&E senior staff nurse Rumer and nurse Rosyane.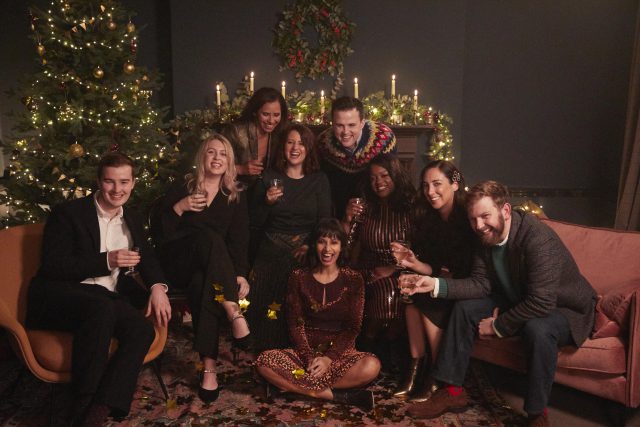 'The Christmas period is tough for NHS staff,' says Joe Blunden, a patient experience manager, one of the nine UK hospital staff who feature in the campaign.
"This is a lot more glamourous than I normally feel at work… I only get 1 weekend off in 7 so it's going to be a big deal wearing this to the party…" says Nadine Davison an A&E nurse at King's College Hospital London.