Barcardi is turning used plastic straws into vinyl records
By James Herring on Sunday, November 10, 2019
Bacardi Rum and environmental charity Lonely Whale have partnered with 55 bars across the US to collect used straws that will be turned into multicoloured vinyl records.
The records will be pressed with Make it Hot by Major Lazer and Anitta, which was released earlier this year as part of Bacardi's Pass the Beat campaign.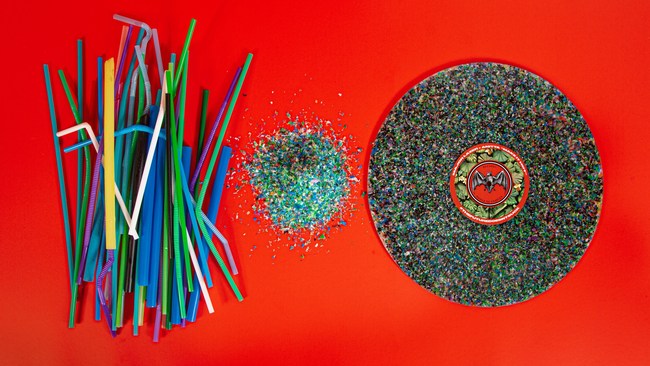 Bacardi and Lonely Whale are distributing straw collection containers.
Once enough straws have been collected, the records will be pressed and will be available to purchase from 3 December at lonelywhale.com.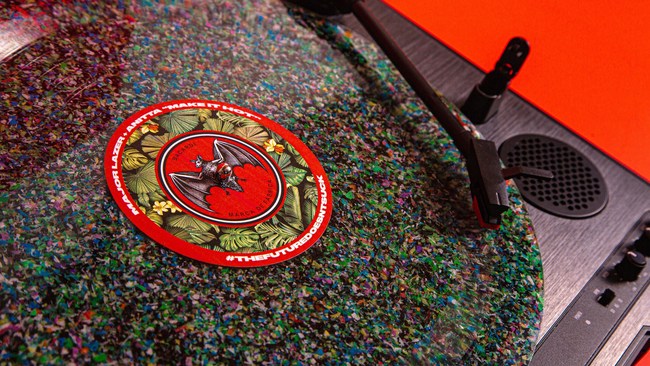 Consumers around the country can begin participating in the program on November 11, when collection bins and live coasters will be available at select bars for straw collection and awareness.
Each coaster will include a brief Snapchat animation giving consumers more information around the program and partnership.
"Every year more than 8 million metric tons of new plastic enters the ocean. That's a really hard statistic to understand and, quite honestly, not something people know what to do with. But when we pair science with art, with music, and sprinkle a little bit of fun on top, that is where the magic can happen and people can become inspired and fully engaged in ensuring #TheFutureDoesntSuck," said Dune Ives, Executive Director, Lonely Whale.
All of the proceeds from the Make It Hot vinyl will go to the charity.