Sacked German football manager wears fishing gear to last game in protest
By James Herring on Wednesday, June 5, 2019
A 5th division German football team informed their manager he wouldn't be in charge next season.
So for the last game of the season, manager Markus Kay strolled out onto the pitch in full fishing gear, complete with fishing rod.
Within hours of Jahn Hiesfeld's final game Kay had been told, via Whats App, that he'd been given the boot.
He didn't take the news at all well and plotted a revengeful protest.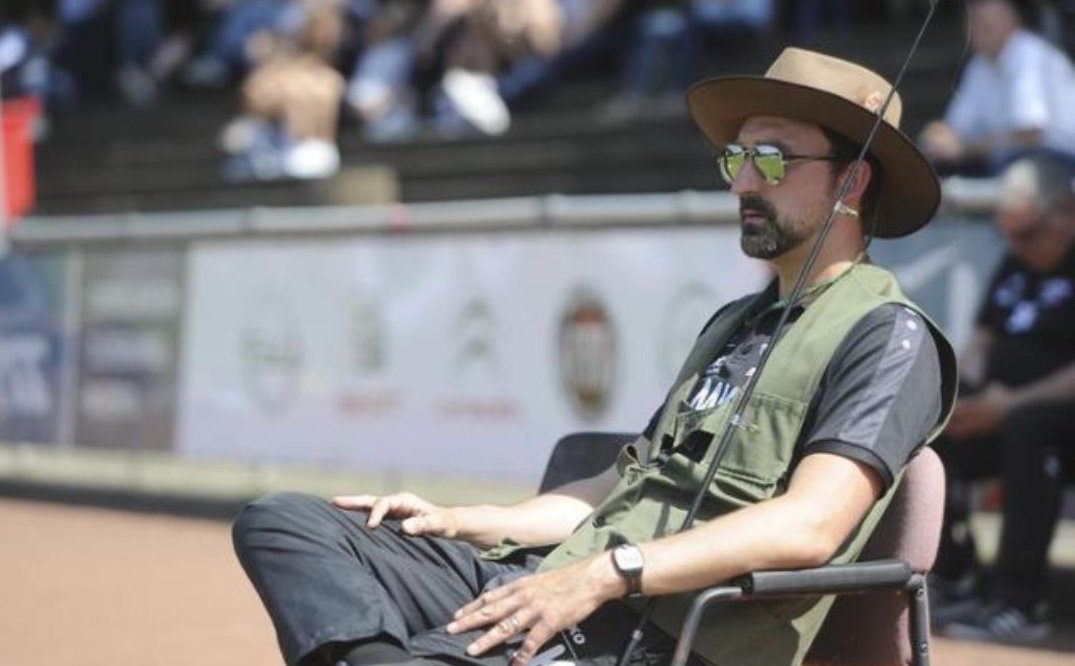 Pic: via Kenny Legg/Twitter/Markus Joosten
The 37-year-old told Sports Bible that his father-in-law had the idea for the publicity stunt.
"I had told him about all the stress within the club and when he heard about the quote from our president, he got up and came back with his old fishing rod shortly thereafter."
The picture by Markus Joosten has gone viral on Twitter.
German 5th division side TV Jahn Hiesfeld told their manager, with one game of the season left, he wouldn't be in charge next season.

As a protest he wore full fishing gear, complete with fishing rod, for his last game in charge. pic.twitter.com/8e1v5WZ0ME

— Kenny Legg (@AiTinpot) June 3, 2019