Celebrate Stranger Things S3 with Burger King's 'Upside Down Whopper'
By Rich Leigh on Thursday, June 13, 2019
In a tight campaign timed to celebrate the impending release of the third season of Netflix's Stranger Things on the 4th of July, Burger King has unveiled the 'Upside Down Whopper'.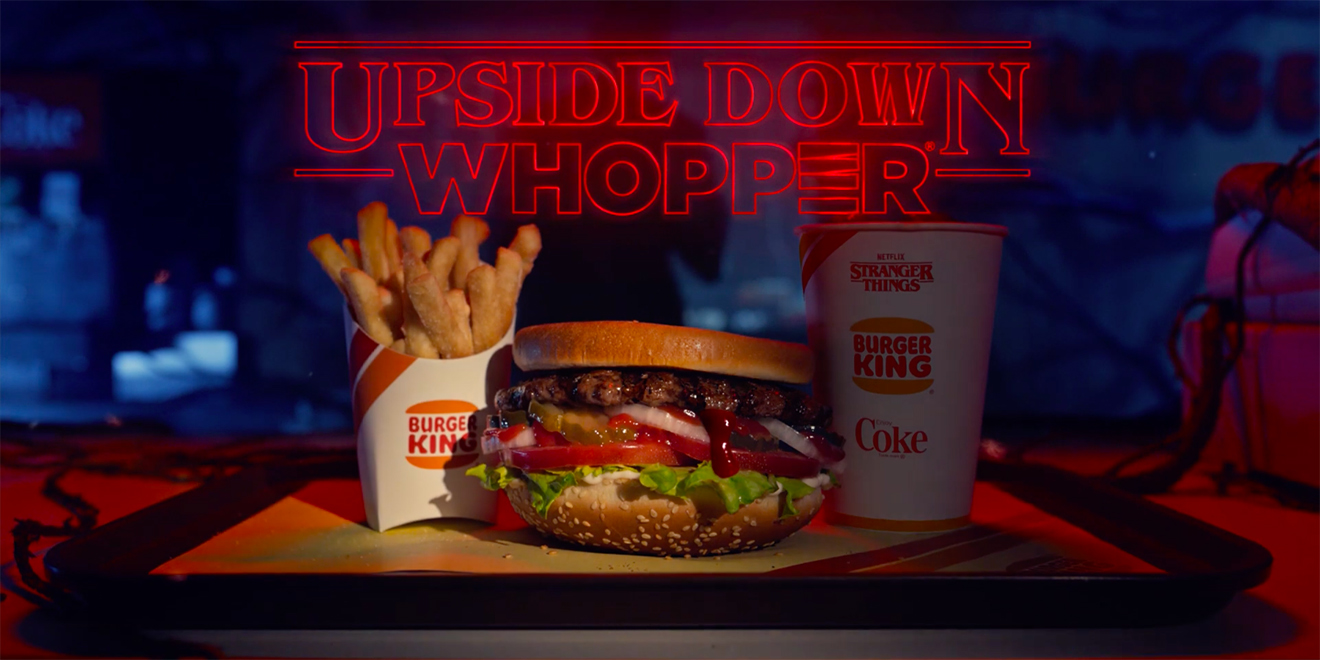 Yes, it really is just a Whopper, served… upside down. But hey, if Guinness can re-brand water as Guinness Clear to emphasise responsible drinking, I'm on board.
The burger will go on sale from June 21st in only 11 locations in the US (across Miami, Houston, Boston, Atlanta, Philadelphia, Dallas, Chicago, San Francisco, Los Angeles, and New York) – a fan-friendly nod to protagonist Eleven.
According to this on Adweek, to keep everybody else happy, Burger King has also created a $5 Hopper Meal, named after the show's Sheriff Jim Hopper, that can be ordered via DoorDash with the code "STRANGER".
Involved agencies: David Miami and MullenLowe U.S.