Shazam! Mark Strong and Zachary Levi to Open Superpowered Magic Funfair for Upcoming DC Movie
By Leigh Debbage on Wednesday, March 13, 2019
Later this month the world's first superpowered funfair will light up London's South Bank with the magic of the highly anticipated new DC Super Hero movie SHAZAM!, which will be released in UK cinemas on 5th April.  The unique funfair will be open on 21st and 22nd March and will give members of the public the chance to become superheroes when taking on versions of classic funfair games and challenges.
Stars of the film Zachary Levi (Chuck, Thor: The Dark World), who plays the Super Hero Shazam and Mark Strong (Kingsman, Kick Ass), who plays Super-Villain Dr. Thaddeus Sivana, are scheduled to join director David F. Sandberg (Lights Out, Annabelle: Creation) and producer Peter Safran (Aquaman, The Conjuring and Annabelle films) to officially open the magical funfair before its two-day public run.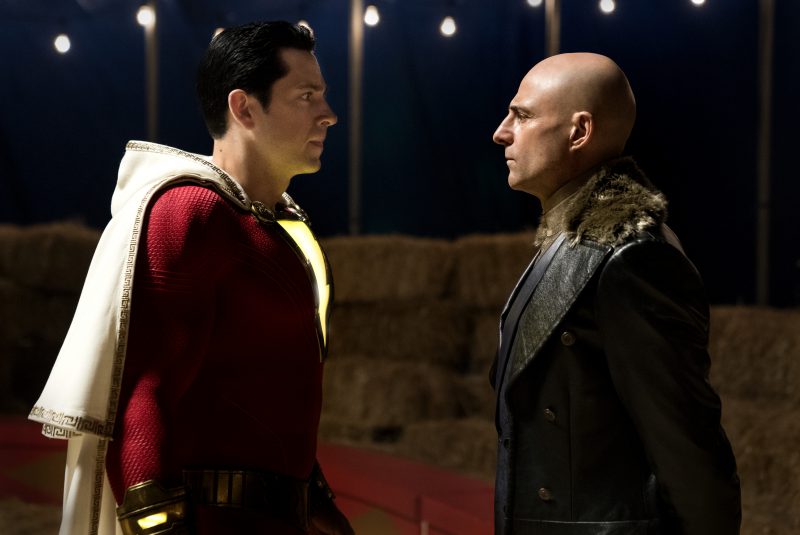 Any budding superheroes will be able to take on challenges between 12pm and 8pm on Thursday 21st and 10am to 1.30pm on Friday 22nd, but only those deemed to have true potential will be bestowed with a SHAZAM!-style superpower to defy the fiendishly difficult challenges.
Each of the challenges will be centred around different skills embodied by Shazam, which form the acronym of his name: the Wisdom of Solomon, the Strength of Hercules, the Stamina of Atlas, the Power of Zeus, the Courage of Achilles and the Speed of Mercury. Brought to life with illusions and trickery from a team that have worked with some of the biggest global names in magic, fans will discover superpowers they never knew they had, mirroring the adventures of Billy Batson in SHAZAM! From facing a Wheel of Courage to a weightlifting Stamina test and channelling the Wisdom to predict the future, the funfair will find superpowers in everyone.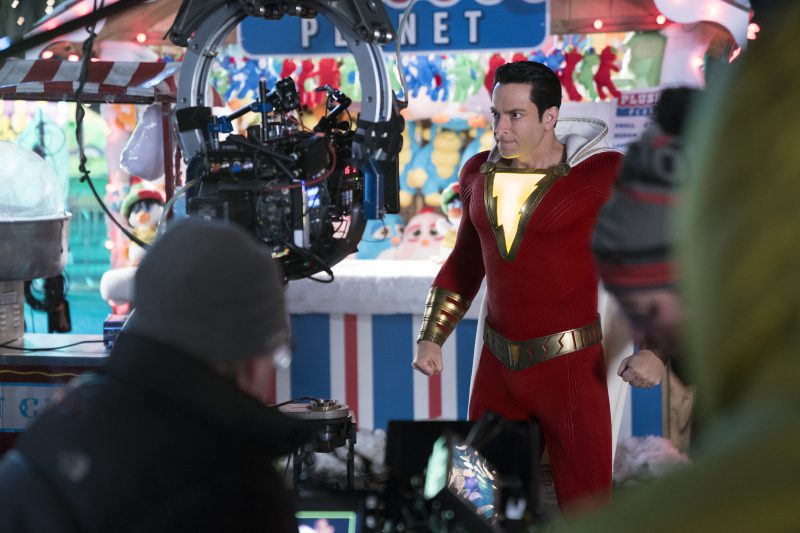 The SHAZAM! Funfair will appear on London's South Bank at Bernie Spain Gardens and will include traditional wooden game huts, a helter skelter, voice-activated photo booth and a prize redemption hut, with a prize guaranteed for all visitors. The eye-catching attraction will be based on 'Chilladelphia', a carnival featured in the new film.
THE SHAZAM! FUNFAIR is open to the public on 21st March between 12 and 8pm and 22nd March between 10am and 1.30pm at Bernie Spain Gardens, South Bank, London, SE1 9PH.
Involved agency: Premier