Lingerie brand embrace diversity in campaign fronted by transgender model
By James Herring on Saturday, March 9, 2019
Fashion retailer Bonds has launched its latest intimates collection with an ad that "strives to challenge conventions of beauty in all forms."
The campaign is fronted by Bosnian-Australian transgender model Andreja Pejic.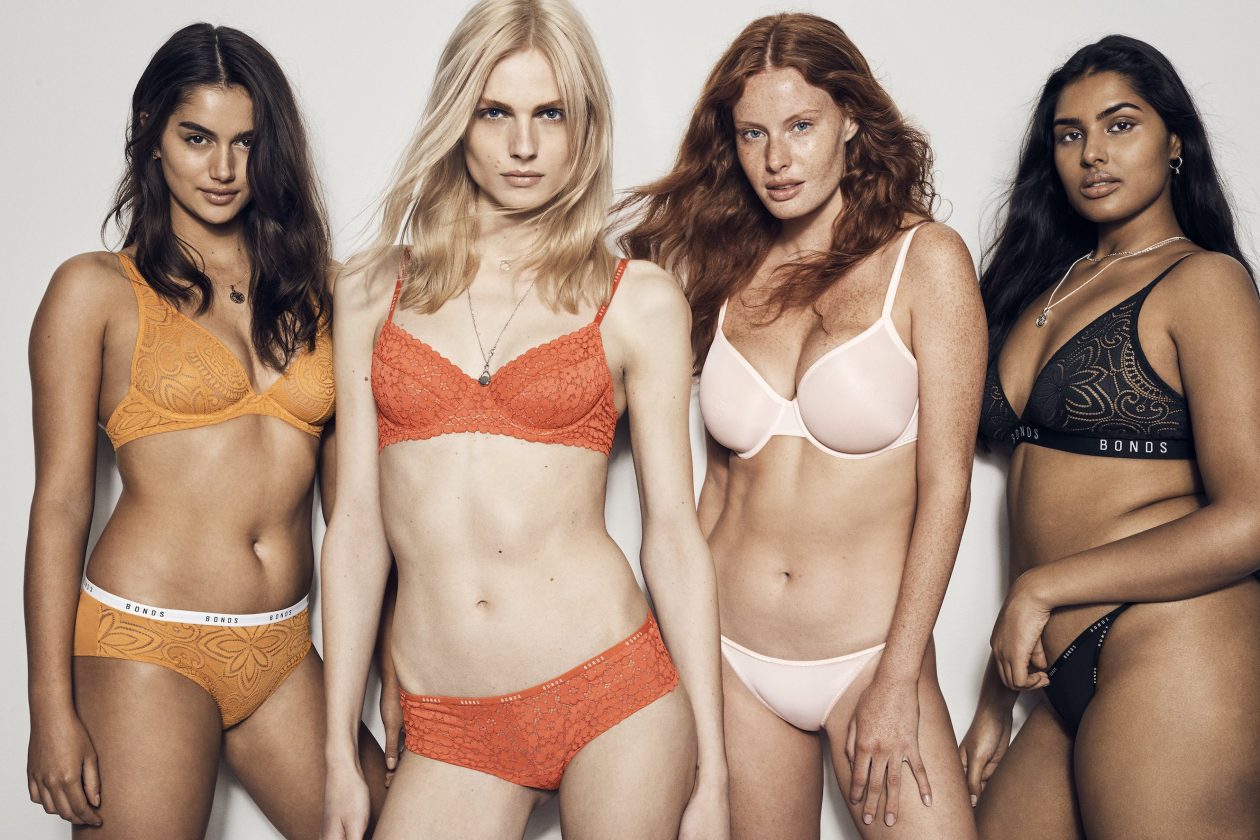 Set to launch across Australia, the campaign promoting the 'Intimately' collection aims to challenge perceptions of beauty.
Andreja Pejic's (middle of photo below) became a fashion icon in 2011 after walking both the men's and women's show for Jean Paul Gaultier at Paris fashion week.
According to the Guardian she has since become the first openly-trans model to be profiled for Vogue and one of the first trans models to secure a major cosmetics campaign when she modelled for Make Up Forever in 2015.
The campaign video features New Zealand-born model Maia Cotton, diversity advocate Shanaya Peters and model Madeleine Hunt.
BONDS marketing manager, Emily Small, says the campaign encapsulates BONDS ethos, "BONDS is for every Australian woman. Taking a strong and feminine stance on Intimates, All The Feels celebrates the real, raw, up-front beauty of the modern woman. We think it's important to challenge what we see in the media with a more authentic reflection of beauty and hope to grow people's visual vocabulary."