Justice4Grenfell activists protest at London Fashion Week
By James Herring on Monday, February 18, 2019
20 months on from the Grenfell Tower fire  – members of the community and high profile supporters of the cause, have made a stand London Fashion Week, to represent those who lost their lives in the disaster.
Metro reports that activists dressed in t-shirts emblazoned with '72 dead and still no arrests. How come?', were highlighting the lack of progress made on the case for the London Grenfell Fire that claimed 72 lives in 2017.
Wearing a protest t-shirt, the 72 models, including musician Emeli Sande, models Adwoa Aboah, Clara Paget and Heydon Prowse, lined up on the catwalk of LFW.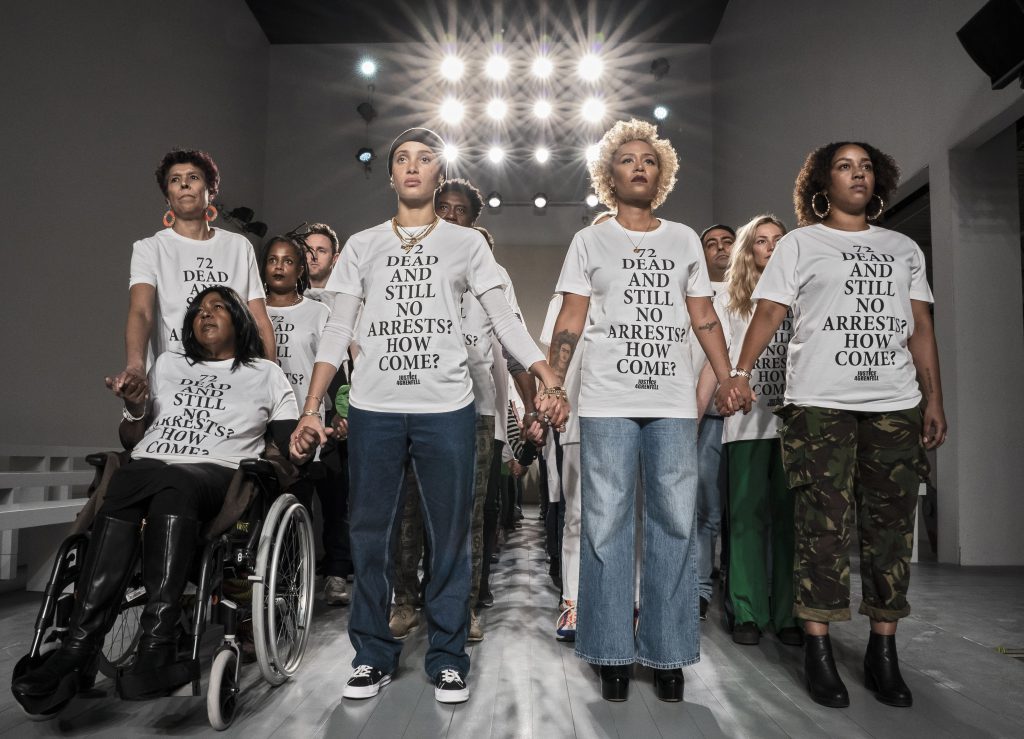 The 'No Death in Vain' t-shirt was designed by Grenfell Speaks and two young community members at SpiltSquare Design.
Last year three large truck-side billboards, demanding justice for the victims, were spotted making their way around the capital.
Inspired by the infamous banners in the Oscar nominated film Three Billboards Outside Ebbing Missouri, they contain one simple yet damming question, "71 dead. And still no arrests? How come?"