Uber launch life-size toy cars
By James Herring on Wednesday, December 12, 2018
There may be rioting on the street of Paris but Uber is here to bring some Christmas toy joy.
This Christmas Parisians cab order a car-size toy vehicle via the Uber app and one of six cars from UberToys will be dispatched.
Rides are free of charge with customers being asked to make donations to a children's charity.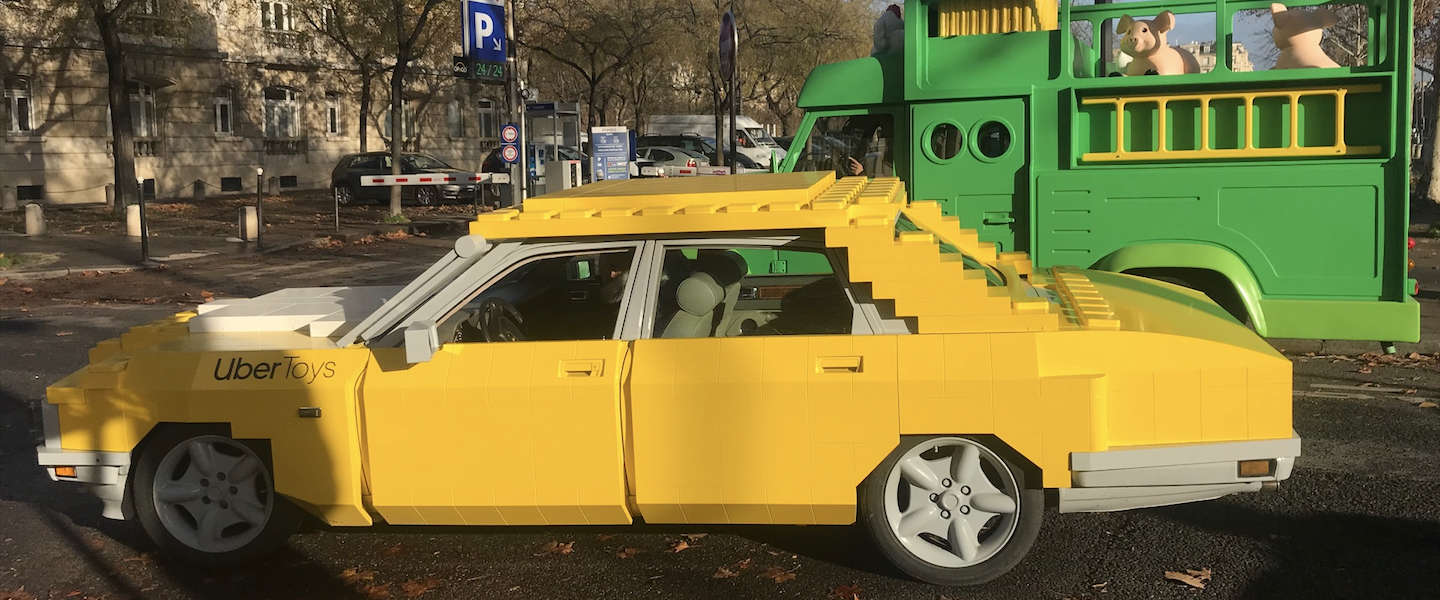 The unique experience hopes to take customers back to their childhood in a flash.
Michelle Lamberti, Uber's head of marketing for western and southern Europe said "With UberToys and the agency, DDB, we wanted to give users an original, unique, light-hearted experience by rekindling the emotions of Christmas magic. UberToys gives Parisians the chance to relive their childhood by riding around Paris in a toy farm truck, a remote-controlled car or even a vehicle made entirely of modelling clay, while letting the magic do its work,"