All Nippon Airways reveal plane that looks like a giant sea turtle
By James Herring on Wednesday, December 19, 2018
Japan's All Nippon Airways just revealed an eye-catching, turtle-inspired livery on its brand new Airbus A380.
Business Insider reports that across its A380 fleet, there will be emerald green ("Hawaiian ocean") and orange ("Hawaiian sunset") versions, as well as the blue one ("Hawaiian sky").
The design celebrates the airlines new route from Tokyo to Honolulu.
This paint job pays homage to sea turtles and the Hawaiian blue sky.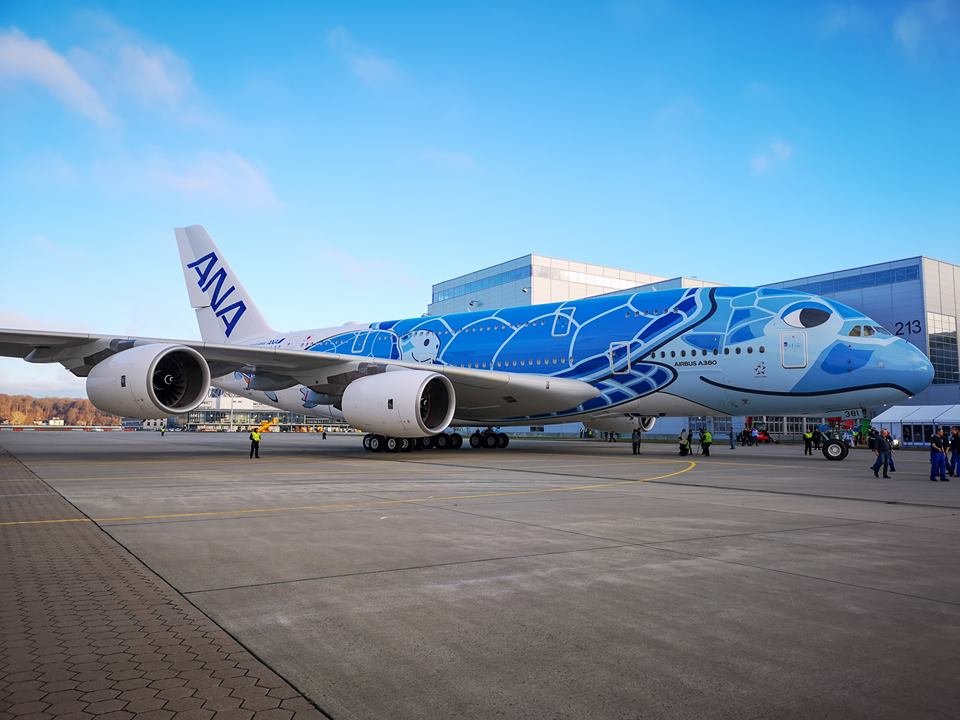 The plane will officially join the airline's fleet in March 2019.
Yutaka Ito, ANA's executive vice president, said in a press release, "The Airbus A380 will be an important addition to ANA's current fleet and it will allow passengers to reach the scenic islands of Hawaii in comfort and style. The customised livery adds a personal touch that will make the trip that much more memorable."